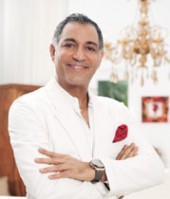 Miami, FL (PRWEB) February 26, 2013
Dr. Jhonny Salomon has been welcomed as the newest member of the Haute MD Network. An exclusive invitation-only group, the doctors representing the network are at the pinnacle of their industries. Dr. Salomon was handpicked for his exceptional talents in cosmetic surgery. Haute Living Magazine will feature Dr. Salomon as an exclusive Haute MD specialist in Miami.
About Haute MD Network
The exclusive Haute Living Haute MD Network is made up of the most prestigious doctors across the US. These doctors are revered and invited for their skill in one of nine specialties: Breast, Face, Smile, Nose, Skin, Body, Bones, Hair, and Lasik. The Haute MD blog is frequently updated with groundbreaking news, trends and events in the industry, and is the ultimate source for finding the best doctor in your area. All this and more may be accessed by visiting http://www.hautemd.com.
About Dr. Jhonny Salomon
Dr. Salomon graduated Magna Cum Laude from Boston University with a Bachelor of Arts in Medical Science in 1987. During his undergraduate studies, he was named Latin American Scholar; his consistent nomination to the Dean's List earned him an early acceptance in Medical School through the Modular Medical Integrated Curriculum. In 1991, he received a Doctorate of Medicine from Boston University where he was awarded a grant from the School of Medicine and was pledged in the Honor Medical Society.
Dr. Salomon is the author of many articles in prestigious Scientific Journals and has presented his research in many Plastic Surgery Forums. He has been published in many national, international, and local popular magazines. He has been featured on Bravo's TV series Miami Slice, The Discovery Channel, Telemundo and on NBC.
Dr. Salomon has been a member of the Editorial Board of the journal "Selected Readings in Plastic Surgery" since 1997. He is also a member of the American Society of Plastic Surgeons, the American College of Surgeons, the American Medical Association, the Greater Miami Society of Plastic Surgeons, the Florida Society of Plastic Surgeons, and the Dade Medical Society and is licensed to practice in both Florida and New York State.
Dr. Jhonny Salomon has a distinguished Plastic Surgery practice and Med Spa in Miami and has an esteemed practice in Manhattan as well, with world renowned dermatologist, Dr. Neil Sadick. Dr. Salomon's practices offer the full spectrum of treatment options and procedures in both Miami and New York City and has, for more than 15 years. Today, Dr. Salomon is a true success story, having become a true leader and visionary in his field.
To learn more, visit Dr. Jhonny Salomon's Haute MD Profile.