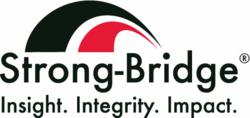 Seattle, WA (PRWEB) February 27, 2013
Strong-Bridge LLC announced it has added Laurie Heilmann as Executive Director, HealthCare-Life Science Practice. Laurie has developed a track record of consistently increasing sales, profits, market share, and new market development for hospitals, medical device manufactures, clinical researchers, and enterprise-wide software providers.
"Healthcare is one of the fastest growing segments today and clients need a partner who really understands the complexities unique to healthcare and life sciences", states Tom Rayner, Strong-Bridge President. "We found that in Laurie, a respected leader with demonstrated results whose experience and focus on client's success is paramount to our brand."
Laurie Heilmann brings extensive global experience in the Healthcare-Life Science Industry as well as a powerful network to Strong-Bridge Consulting. Leveraging her clinical background, she has designed, sold, and implemented medical devices and peri-operative critical care software solutions within the most data intensive areas of the hospital. Her experience lends itself to not only deployment, but optimization of enterprise-wide software and technology solutions to outpatient; ambulatory care services; process reengineering; clinical and project management outsourcing.
Laurie's in-depth understanding of strategic sales and marketing in the healthcare-life science marketplace has led to the success of several companies she founded. Most recently she launched two global companies focused on clinical trial outsourcing services in the drug development, medical device, and imaging marketplace which lead products to regulatory approval.
"... I am thrilled to be a part of the Strong-Bridge team and look forward to contributing to the growth of the healthcare-life sciences practice within the firm. The Strong-Bridge team has expertise that maps extremely well to the evolving client needs as the industry re-engineers for health care reform. The combination of Strong-Bridge talent and my experience creates immediate synergy and strengthens our overall healthcare practice."
Laurie holds several Director and Advisory Board positions including Restorix Foundation, whose mission is raising funds for veterans of war while conducting research in traumatic brain injury and SPRI Clinical Trials. She is also an active member of numerous biotechnology societies including Washington Biotechnology and Biomedical Association (WBBA) and Biotechnology Industry Organization (BIO).
About Strong-Bridge Consulting
Strong-Bridge LLC is a professional services firm that provides strategic leadership and execution excellence for clients ranging from startups to Fortune 100 corporations. With Customer Experience at its core, Strong-Bridge provides thought leadership and expertise in areas of product, marketing, sales, and service strategy, process and operational optimization, and program and project management. With a "strategy to reality" approach, Strong-Bridge has completed hundreds of complex and game-changing initiatives for companies such as UW Medicine, Premera, Microsoft, T-Mobile, Starbucks, Expedia, AT&T Mobility, and GCI.