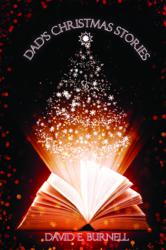 Most Vivalogue authors can recover their costs by selling less than 200 books.
Vancouver, BC (PRWEB) February 26, 2013
Vivalogue has again been selected as the publishing choice for author David E. Burnell's new book, tentatively titled Shades of Blue. After surveying the industry, Burnell decided that Vivalogue's unique combination of editorial, design and publication services was more efficient and affordable than either self-publishing or print-on-demand alternatives.
Burnell published his first novel, The Elevator, using print-on-demand but was dissatisfied with the finished product. "The type was too small, the pages too cramped and the cover wasn't interesting enough," said Burnell. "The book also needed to be copy edited and the publisher did not offer this service." As well as being disappointed with the quality of the book, Burnell was disappointed with the pricing structure – he could not set the retail price and retained too little of the proceeds.
Burnell also investigated self-publishing but was daunted by the amount of effort required. He preferred Vivalogue's cafeteria model which allows authors to select the services the need. For his next two books, Coven of the Unholy and Dad's Christmas Stories, Burnell contracted Vivalogue to provide a full range of services – copy editing, layout, custom cover, printing and publication.
"We pride ourselves on helping authors produce professionally-published books with a minimum of effort. Most Vivalogue authors can recover their costs by selling less than 200 books," said Lynn Duncan, Vivalogue's Canadian director. "Our authors want to spend their time writing, not navigating the intricacies of the publishing world. At the same time, they need to keep the costs down." Vivalogue's new relationship with Red Tuque Books also gives him access to nationwide distribution through traditional book-sellers and on-line through Amazon.
In addition to short-run fiction, Vivalogue specializes in publishing books as fundraisers. The company offers three self-funding models which allow charities to undertake book projects without financial risk. For more information, visit http://www.vivalogue.ca.
About Vivalogue Publishing
Vivalogue is a specialty publisher which helps individuals and organizations create professional-quality books and realize the benefits of self-publishing without the administrative burden. Vivalogue offers research, writing, editing, design, printing and marketing services in Canada and the United Kingdom. For more information, visit http://www.vivalogue.com.
About David E. Burnell
David E. Burnell is a retired engineering technologist and author of four books – The Elevator, Coven of the Unholy, Dad's Christmas Stories and the upcoming Shades of Blue. He is currently working on his next novel, Satan's Shadow, a sequel to Coven of the Unholy. For more information, visit http://www.davideburnell.com.