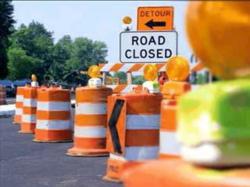 Tempe, AZ (PRWEB) February 27, 2013
In response to the high number of transportation-related deaths among Texas oil and gas workers, Safety Services Company is offering a free online training program in driver safety.
"It is not only important to ensure your employees understand safety while at the workplace, but while driving home from the workplace also," said Safety Services Company spokesman Michael Rich.
Since 2009, 40 oil and gas workers in Texas have lost their lives while navigating public roads either to or from work, according to a recent article by the San Antonio Express-News.
However, the hazard isn't confined by the state boundaries of Texas.
A 2013 study published by the Accident Analysis & Prevention Journal, based on data from the U.S. Bureau of Labor Statistics, found that oil and gas workers are 8.5 times more likely to die in a motor vehicle crash while on the job than those in other businesses.
Reasons for the more frequent road deaths stem from the fact that oilfield workers often work long hours and must navigate treacherous roadways to get to isolated work locations.
"Many of these workers are young men who simply are not aware of the potential for death on the roadway," Rich said. "We want to educate them on these hazards to help save their lives."
To facilitate this education Safety Services Company encourages the owners of companies who work in the oil and gas sector to require their employees to complete a driver safety program.
"Whether they take it through us for free or get it somewhere else, all that is important is that these employees get the training they need," Rich said.
To take advantage of safety services free training course call 888-943-3972.
For more information on the company's oil and gas training solutions visit
http://www.safetyservicescompany.com/oil-gas-lms.php