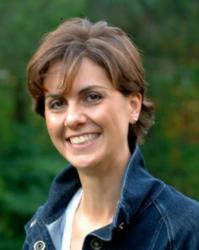 This spring cleanse creates a space where the body can cleanse but not starve.
Bristow, VA (PRWEB) February 26, 2013
Doors open this week for the Five-Day Spring Cleanse with Amy Butchko, a certified health coach and also a Loomis Digestive Health Specialist.
Amy runs a virtual food-based body and liver cleanse once per year, this year starting March 1. Clients can enroll from February 26 through March 31, and attend any of four virtual coaching calls.
This body cleanse is ideal for clients interested in improved digestion, clearer skin, and a reduction in bloating.*
Amy created this cleanse as an answer to more radical cleanses and fasts as a way to quickly clear out the bowels and cleanse the liver without restricting food. As a busy professional herself, Amy knows it's not always possible to truly "fast" without food, and this cleanse creates a space where the body can cleanse but not starve.
In addition, this body cleanse is a food-based cleanse, so the items needed will be food and groceries, and not pills or supplements.
"I really wanted to create something simple where virtually anyone with a blender could participate and get the benefits of the cleanse without having to track down rare herbs or take handfuls of pills," Amy said. "This body cleanse is a true break from bad eating habits, but it's also really simple. The feedback I get is that the cleanse is easy to follow and people love how it makes them feel lighter and looser."
Enrollment for the body cleanse is online at http://wellnessworksllc.net/body-cleanse/.
There are many other conditions besides weight problems which benefit from targeted cleansing such as:
-Acne
-Allergies
-Anxiety
-Constipation or Diarrhea
-Headaches
-Insomnia
-Heartburn
-Sore and/or Stiff Joints
About Wellness Works
Wellness Works, LLC, founded by Amy Butchko in 2009, serves individual and corporate clients interested in a health coach and holistic health education about nutrition and digestion.
Amy is an expert in helping people move from feeling stuck to being empowered with personalized body cleanses, digestive enzymes, and nutrition. Clients find they get to the root cause of symptoms like overweight, bloating, stress, parasites, ADD, ADHD, anxiety, bloating, parasites, constipation, diarrhea, headaches, acne, yeast, candida and other diet-related maladies.
*These statements have not been evaluated by the FDA and are not to be construed as diagnosis, treatment or cure for any particular disease or malady. Cleansing is an ancient health practice and should be taken seriously but is not a substitute for competent medical intervention or for your doctor's advice. Consult your physician before embarking upon any health practice that's new for you. Results achieved will vary from person to person.