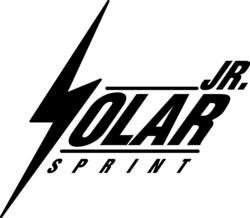 "The Junior Solar Sprint program aligns with the Army's goal of having a national impact on STEM education. JSS challenges students to use scientific know-how, creative thinking, experimentation and teamwork."
Reston, VA (PRWEB) February 27, 2013
The Junior Solar Sprint (JSS) program, funded by United States Army Educational Outreach Program (AEOP) and administered by the Technology Student Association (TSA), now offers students a national online competition.
Participation in the national Junior Solar Sprint program is available to students in 4th through 8th grade as either an online competition or a local on-site race.
Many local and regional JSS events, which often include student and teacher training workshops and races, are offered by schools, youth groups and organizations across the country. The JSS website provides an interactive events calendar that allows users to find details on student workshops, teacher training and race events.
The national Junior Solar Sprint website includes extensive resources to empower teachers, mentors, and other community members to engage youth in the designing, building, and racing of model solar cars. With the guidance of parents/mentors, students can design and build a model solar car and enter the online competition to see how their model compares to other competitors across the nation. Car details, including project documentation, design drawings and photographs, are uploaded to the JSS website. Students videotape their model car and upload the video and time trial results. Student entries are judged by grade level (4th, 5th, 6th, 7th and 8th) based on all required documentation in addition to the best time trials. Awards are given to the top five rated entries for each grade.
Through JSS, students develop teamwork and problem solving abilities, investigate environmental issues, and gain hands-on science, technology, engineering and mathematics (STEM) skills to build the fastest, most interesting, and best crafted vehicle possible. "The Junior Solar Sprint program aligns with the Army's goal of having a national impact on STEM education. JSS challenges students to use scientific know-how, creative thinking, experimentation and teamwork," said Louie Lopez, Chief, Education/STEM Outreach at U.S. Army Research, Development Engineering Command RDECOM.
The AEOP is comprised of Army-sponsored research, education, competitions, internships and practical experiences designed to engage and guide students and teachers in (STEM) education.
About TSA
TSA is a national organization devoted exclusively to the needs of students interested in science, technology, engineering and mathematics (STEM). Open to young people enrolled in or who have completed technology education courses, TSA's membership includes over 180,000 middle and high school students in 2,000 schools spanning 48 states. TSA partners with universities and other organizations to promote a variety of STEM competitions and opportunities for students and teachers. TSA is supported by educators, parents and business leaders who believe in the need for a technologically literate society. From engineers to business managers, our alumni credit TSA with a positive influence in their lives. Visit http://www.tsaweb.org for more information.