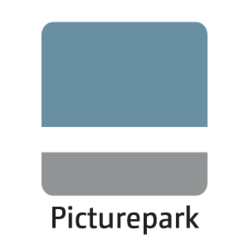 Digital asset management is not about files, it's about metadata that properly reflects the content in those files.
Aarau, Switzerland (PRWEB) February 26, 2013
Digital asset management (DAM) software maker Picturepark® has released Picturepark 8.4, a new version of the company's DAM software that introduces an adaptive, layered approach to metadata that shifts the focus from files to content.
"Digital asset management is not about files, it's about metadata that properly reflects the content in those files," explained Picturepark CEO, Ramon Forster. "And because content evolves, and stakeholder perspectives differ, metadata must adapt. Picturepark 8.4 enables users to think smarter about metadata because they don't have to think in terms of one-size-fits-all for their metadata schemas."
New to Picturepark 8.4 is the ability to support per-asset metadata schemas throughout the lifecycle of a digital asset's content. For example, company event images don't require the Usage Terms or License Expiration metadata values needed to manage licensed works. Works-in-progress assets can shed their Due Date and Development Stage metadata once they're finished, and content ready for archive can inherit new values for Archive Date and Archive Location.
Multi-tenant Picturepark systems can leverage adaptive metadata to provide individual stakeholders the metadata they need. For example, Legal and Marketing departments might see some of the same assets, but have completely different metadata needs. Using Picturepark 8.4, Legal teams don't need to see the SEO-friendly asset names Marketing comes up with, while Marketing can avoid the Usage Clearance metadata Legal requires. The metadata users see is always relevant and understandable.
Usage rights can also mirror evolving metadata schemas. For example, once an asset is approved for distribution, the appropriate usage rights template can be automatically applied to enable public access.
"Adaptive metadata schemas enable Picturepark customers to paint a clear and current metadata picture for all content," explained Picturepark Product Marketing Manager, Victor Cardoso. "Now that users can think in terms of relevant metadata layers, they'll find working with DAM to be much more intuitive."
Also new in Picturepark 8.4 is enhanced support for controlled vocabularies that leverage the simplicity and hierarchical structure of the category tree, a number of usability enhancements, and a widget dashboard that includes a blog feed, user activity log and iFrame panel that enables customers to bring external Web applications or pages right into the Picturepark environment.
Picturepark 8.4 has been deployed to all Picturepark Cloud customers. Upgrade scripts are now available for customers with onsite installations.
Learn more about Picturepark DAM software at http://picturepark.com
About Picturepark
Picturepark is the world's most innovative digital asset management software. Bridging ease-of-use with enterprise functionality and reliability, only Swiss-made Picturepark offers affordable, browser-based DAM that works in the Cloud (SaaS), onsite or as a hybrid. Leveraging Microsoft .NET and SOA for global integration possibilities, Picturepark connectors are available for Adobe Creative Suite, Microsoft Office, SharePoint, YouTube, Dropbox, Typo3, Woodwing and more. Picturepark created and sponsors DAM Guru Program, a free DAM community service that connects DAM experts with those who need help or who are looking to hire.