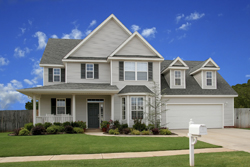 Santa Rosa , CA (PRWEB) February 27, 2013
North Bay Foundation Repair Pros is pleased to announce its recent certification as a member of Foundation Supportworks, Inc., the nation's leading network of foundation repair contractors.
As a Foundation Supportworks dealer, North Bay Foundation Repair has the products, experience, and expertise to repair structural problems such as bowing foundation walls, settlement and cracking, and sinking floors.
For each project, North Bay experts identify the problem by performing a thorough on-site inspection and use only Industry-proven products. Each inspection includes a free cost estimate and a custom solution for the problem at hand. They are dedicated to finding permanent solutions for foundation problems.
Foundation Supportworks has a staff of geotechnical and structural engineers who work with their dealerships to provide on-going training to their teams and to research and implement foundation solutions. By using their unique proprietary systems and products, they provide state-of-the-art foundation repair and wall stabilization.
North Bay Foundation Repair Pros offers foundation repair services for residential, commercial, and new construction areas. With more than three decades of construction experience, owner Tom Carreiro, has experience in all phases of construction and has been building homes in Sonoma County since 1980. His team of trained and certified professionals focuses on what matters most, customer service as well as the highest quality workmanship.
North Bay Foundation Repair Pros serves homeowners and businesses in Santa Rosa, Napa, San Rafael, Fort Bragg, Lakeport, Ukiah, and surrounding communities.