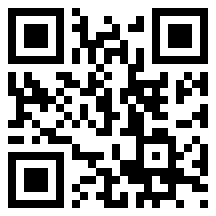 Delivering your car and peace of Mind.
Chicago, IL (PRWEB) February 25, 2013
"The new website includes many advantages and will greatly benefit the customers," said the owner Mike Mihaylov. The new advantages are plenty, but the look remains familiar. Designers and developers have added an enriched "About Us" section that describes Montway Team and History in details and a richer car shipping services section.
They've also made it easy for customers to check out the company's reputation by including an interactive customer reviews section where visitors can read reviews by Montway customers. Customers can also access Montway five star rated profiles on various review websites directly from the Montway Auto Transport reviews section.
Montway is known for providing an online auto transport rates calculator to help prospective clients calculate their shipping costs. They've taken this tool a step further, now it also provides city name suggestions and zip code validation for ease of booking.
Getting a quote for shipping a car has never been easier than it is now on the site. Montway not only provides a free quote for the hauling of your vehicle, they also offer two options for payment. Users can select the option to pay for their entire shipment at one time through the website or they can choose the "Discounted Cash Price" and pay a deposit online, with the balance due at delivery. Customers can pay online by credit card, debit card or PayPal.
Moving into the age of social media and digital communication – Montway has even made it possible to share quotes online through Facebook. Customers now have a very convenient option to email the link of the quote received at the website which will be valid for 30 days.
"Users can access their original quote within 30 days and book the shipment online without re-entering the information," said Mihaylov. "It's a very convenient way for customers to come back and continue the process; convenience for our customers is one of our top priorities."
There are also changes on the administrative side of the website. Now, Montway brokers will be able to communicate with truckers out on the road. This will increase communication regarding the whereabouts of customer's shipments regardless of where they are in the country. Moreover, Montway developers have created a mobile responsive design that will promote greater functionality on smart phones and tablets. All aspects of the site are accessible by all mobile devices. Mihaylov says, "Montway customers can also be on the lookout for mobile apps that will be coming soon."