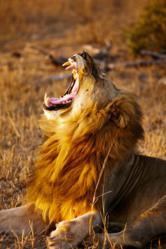 The beauty of Cheetah Plains is that it is intimate and it's in the world famous Sabi Sand Private Game Reserve. It's one of the best big 5 destinations in the world.
Saint Augustine, FL (PRWEB) February 27, 2013
Images in Africa offer the following unique African Safaris that are handpicked and crafted with the wildlife enthusiast and photographers' diverse taste in mind. Our South Africa and Namibia trips are great options for families looking for a superb blend of family adventure, wildlife game experience, coupled with a photography workshop for the photography enthusiast of the family.
August 2013 and 2014
August through November is springtime in Southern Africa and the Sabi Sand game reserve has an abundance of wildlife providing spectacular viewing from antelope in foal to an elephant in musk. Not only are the Big 5 on display but this is prime big cat season and the reserve is filled with lion, leopard and cheetah. In addition spring is when the bush is at its thinnest allowing close proximity viewing to Africa's wildest animals, large and small.
http://imagesinafrica.com/shop/sabi-sands-private-game-reserve-safari-workshops/
February 2014
Southern Africa is quiet and is recovering from the Christmas season and February is one of the unknown jewels of Southern Africa. It is hot but not too hot, it is lush but not too lush, the rains are over for the most part and the foal and antelope are well fed. The lion, leopard and hyena are fat and lazy and this period provides the best and least threatening periods of viewing. Airfares are typically down and for those on a budget this is the time to go and experience Southern Africa.
http://imagesinafrica.com/shop/sabi-sands-safari-air/
October 2014
Namibia is dry, the bush is thin, and the wildlife migrate to the waterholes, providing spectacular viewing of Oryx, Lion, Leopard, Hyena, African wild-dog, and a collection of Antelope. The waterhole at "The Old Traders Lodge" at Erindi is filled with Hippo and their calf, African Crocodile, this allows excellent wildlife viewing while enjoying a five star meal or a glass of South African wine.