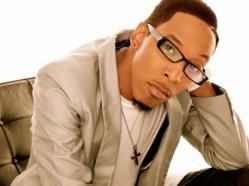 Ocala, Florida (PRWEB) February 27, 2013
Detroit native and award-winning Gospel artist, Deitrick Haddon, makes his way to the Circle Square Cultural Center on Saturday, July 13, 2013.
Haddon is well known for his contemporary gospel style and has been performing around the world since the release of his debut album, Lost & Found in 2002. Since then, this amazing singer, songwriter, pastor and Grammy Award nominee has been busy with a string of top-charting albums including Crossroads (2004), 7 Days (2006), Voices of Unity: Together in Workshop (2007), Revealed (2008), Church on the Moon (2011) and his latest A Beautiful Soul (2012). Haddon's impressive list of hit songs includes "Sinner's Prayer," "Crossroads," "God Is Good," "Heaven Knows," "Well Done," and "Love Him Like I Do."
Tickets for this concert start at $40.
Don't miss one of the most popular and talented global Gospel artists of the century, Deitrick Haddon presented by Soul Harvest Ministry W. W. P. on Saturday, July 13th at 7:00 p.m. at the Circle Square Cultural Center, located at 8395 SW 80th Street. For more information on the 2013 entertainment line-up including times, dates and tickets, visit http://www.CSCulturalCenter.com or call 352.854.3670.