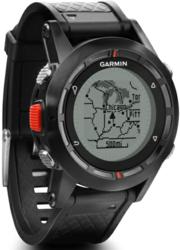 The real question ever since the days of Dick Tracy was will the phone become the "go-to" device but the screen is too small for data, so I highly doubt it
Bozeman, MT (PRWEB) February 25, 2013
Understanding how Bluetooth Smart integrates with fitness devices like GPS watches and heart rate monitors is a good idea according to the Heart Rate Watch Company blog. In a recent blog post they examine in detail what this means for fitness enthusiasts in the near future.
Why iPhone is Not a Serious Fitness Device
Absolutely no Olympic or world-class athletes use iPhone as a fitness device. There are reasons for this, it lacks a minimalistic form, its GPS is not as accurate and more. For cyclists, who often carry their phones in jersey pockets, this changes some, at least for training where they will often bring their phones along for safety purposes.
"The real question ever since the days of Dick Tracy was will the phone become the "go-to" device but the screen is too small for data, so I highly doubt it", says Rusty Squire, President of the Heart Rate Watch Company.
To read the full blog post on "How Bluetooth Smart and ANT Affect Heart Rate Monitor Products", just follow the link.
The True Uses of Bluetooth Smart
Bluetooth Smart can be used to transfer fitness data in real-time from a device, such as a heart rate monitor, or a bike computer, to a smart phone that is data-enabled so that data can be posted in real-time to software programs or social networks. "This is precisely what the new Garmin Edge 510 can do right now", says Squire. He adds, "The smart phone creates the network conduit and the recording device simply talks to it".
The Future
What if sunglasses has Bluetooth Smart with processing firmware and interior lens projection screens? "All the technology to do this currently exists, its just that no one has put all the pieces together", says Squire. He adds, "Assuming it is minimalistic enough, once they do - watch out because there will be a big changing of the guard and it will be very disruptive for many of the current industry leaders".
"Google is already coming out with LED eyeglasses with 4G connection speeds, so things are going to start happening fast", says Squire. He adds, "You'd still need a phone, or a wrist unit, to provide the GPS but you could keep your eyes on what you were doing so it would be very interesting".
Since all sorts of Bluetooth Smart appliances are starting to appear for heart rate, cycling cadence, run cadence and other functions, it is highly likely that the vast majority of products and manufacturers will move to support Bluetooth Smart. "Polar and Garmin already have adopted the standard with some of their leading products and others will follow", says Squire. He adds, "2013 and 2014 are years where we will see huge amounts of new product introductions adopting Bluetooth Smart".