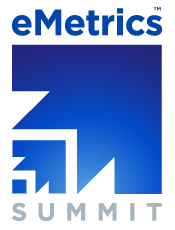 Toronto, ON (PRWEB) February 26, 2013
Attendees at eMetrics Summit Toronto (March 18-21, 2013) won't have to wait much longer for the secrets of web and social metrics to be revealed. In one month, analysts from Dell, Entrinsic, Intuit Canada, Data Insight Group Inc. and other data-driven organizations will be revealing their business codebooks.
There's no place for mystery in the world of analytics. When every millisecond brings a new change to the online environment, analysts need their data to reveal insights faster and more accurately. They must put values on numbers and recommendations on reports.
That's why the organizers of eMetrics Summit Toronto 2013 have created two tracks specifically devoted to web and social media. Each is jam-packed with practical sessions on all aspects of the customer experience.
Track 1: eMetrics Web - Optimizing the Web Experience
Analytics methodologies, B2B conversion, visitor measurement tactics, conversion testing – every method of decoding online data is covered in four comprehensive sessions.
Track 2: e Metrics Social - Social Media Metrics
The faster analysts can decipher the impact of social on their audience, the better the return. From reach, frequency and awareness to sentiment analysis and influence graphing, this four-session track contains some of the most popular talks in the conference.
And that's just the beginning. As the most comprehensive digital analytics event in the world, eMetrics Summit Toronto contains four days of in-depth keynotes, 16+ sessions, online analytics workshops and a host of networking opportunities – including co-location with Search Marketing Expo and Predictive Analytics World.
Register before March 17, 2013 for the eMetrics Summit Toronto (March 18-21, 2013) and save up to $200 off on-site prices.
View the full agenda and see all the in-depth sessions available.
About the eMetrics Summit
Since 2002, eMetrics Summit has covered "Big Data for Marketing". From early adopters to those still in discovery mode, this is the only comprehensive event dedicated to digital analytics and marketing optimization. As the leading conference covering the impact of data & technology on marketing, eMetrics Summit focuses on driving business results through data analysis and technology adoption.
About Rising Media
Rising Media is a global events producer excelling in Internet and technology-related conferences and exhibitions. Rising Media-produced events include Data Driven Business Week, eMetrics Summit, Context Conference, Conversion Conference, DemandCon, GAUGE, Predictive Analytics World, Text Analytics World, Affiliate Management Days, Building Business Capability, Social Media Economy Days, Web Effectiveness Conference, Search Marketing Expo, SemTech and Social Gaming Summit in the US, Canada, UK, France, Germany, Sweden, Finland and Australia.