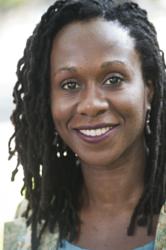 Boston, MA (PRWEB) February 26, 2013
Suffolk University Law School Dean and Professor of Law Camille A. Nelson is listed among the most influential black lawyers and diversity advocates in the nation for the second straight year. She is on the Power 100 list published by On Being A Black Lawyer.
Nelson, who joined Suffolk Law in 2010, also has been named the co-chair elect of the Association of American Law Schools Section on Law School Deans.
Under Nelson's direction, Suffolk University Law School has seen its percentage of students of color grow from 20 percent in 2010 to 30 percent in 2012, a notable advance during a time period when applications to law schools were declining.
The Power 100 listing cited Nelson's writings and lectures, which have focused on the intersection of critical race theory and cultural studies, with particular emphasis on criminal law and procedure. She is widely published internationally and domestically, and she has appeared in the media, lectured and presented in many countries, most recently in Jamaica, Lebanon, Sweden and France.
Nelson has been a Professor of Law at Maurice A. Deane School of Law at Hofstra University and Saint Louis University School of Law and served as a Distinguished Scholar in Residence at Washington University in Saint Louis School of Law.
On Being A Black Lawyer, publisher of Power 100, is an organization that aims to promote the causes and contributions of African American attorneys.
Suffolk University Law School, located in the heart of Boston, is dedicated to welcoming students from all backgrounds and circumstances and educating them to become highly skilled and ethical lawyers who are well-prepared to serve in their local communities, across the nation, and around the world. Suffolk Law has strong day and evening divisions. Its curriculum includes specialty concentrations, joint-degree programs and LLM offerings. A wide range of nationally ranked clinical and legal practice skills programs complement internships and moot court competitions that provide students with experiential opportunities. See http://www.law.suffolk.edu. Suffolk University is comprised of the Law School, College of Arts and Sciences and Sawyer Business School. Learn more at http://www.suffolk.edu.