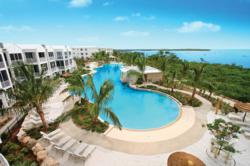 The Florida Keys are jam packed with great events in March, so we are pleased to provide a special discount of up to 50 percent off our normal rates as well as our complimentary night stay packages and advance booking rate
Key Largo, Florida (PRWEB) February 27, 2013
KeysCaribbean Luxury Resort Villas & Marinas presents three tempting reasons to enjoy the perfect spring break getaway and save while in the Florida Keys this March. "The Longer You Stay in Paradise, The More You Save" special discount offers a lower nightly rate for each additional day booked; guests can receive a generous up to 50 percent off rates or complimentary night stays at all KeysCaribbean luxury resorts all season; an advance booking special that requires no deposit until two weeks prior to arrival date; plus a 100 percent cancellation guarantee.
The Florida Keys feature many exciting events that will make you spring to life this March, including a seafood festival, home and garden tours, and a unique underwater Easter Egg Hunt.
On March 9-10, Marathon plays host to the Original Marathon Seafood Festival, one of the middle Keys' signature culinary and family events. Gourmet delicacies from the waters of the Florida Keys highlight this annual festival, which also offers live music, vendor booths, sweets, treats and beverages. Nearby, Coral Lagoon Resort Villas & Marina and Indigo Reef Resort Villas & Marina in Marathon, and Village at Hawks Cay Villas & Marina in Duck Key offer luxury Florida Keys accommodations with free Wi-Fi Internet and free unlimited local and long distance calls. Both resorts also offer the up to 50 percent special discount or a complimentary night with a minimum stay of three nights at Village at Hawks Cay or five nights at Indigo Reef.
Home and garden enthusiasts will enjoy the 53rd annual Key West House & Garden Tours. Participants can tour a series of elegant and unique private homes of Key West, ranging from exquisite restorations to creative renovations, and the interior design that complements them. Proceeds help benefit the Old Island Restoration Foundation. Attendees have the opportunity to enjoy first-rate Key West accommodations at Coral Hammock Resort and King's Pointe Oceanside Condominiums, where a complimentary night with a four night minimum stay or up to a 50 percent discount is offered.
The 13th Annual Underwater Easter Egg Hunt on March 31 in Key Largo is hosted by the Easter Bunny and benefits Kids in Special Situations, a local charity for needy children. Famous for his up-close creature feature dives with his undersea friends, Captain Spencer Slate of Atlantis Dive Center – clad in a giant bunny suit and dive gear – hides brightly colored Easter eggs for ardent bounty hunters on the sand, adjacent to a shallow coral reef in the Florida Keys National Marine Sanctuary. Real eggs and nontoxic colorings are used to avoid any negative environmental impact. Nearby, Mariner's Resort Villas & Marina offers luxury Key Largo accommodations, courtesy Wi-Fi Internet and unlimited local and long distance calls, the up to 50 percent off special discount and every fourth night on-the-house with a minimum three night stay.
"The Florida Keys are jam packed with great events in March, so we are pleased to provide a special discount of up to 50 percent off our normal rates as well as our complimentary night stay packages and advance booking rate," said Sam Schorr, KeysCaribbean managing director.
Discounts are subject to availability. Some restrictions apply to the 100 Percent Cancellation Guarantee. To receive the advance booking special, booking must be made a minimum of 30 days prior to arrival date. Complimentary night stays require minimum night stays, have limited availability and certain restrictions apply. Please see the KeysCaribbean website for more details. For reservations book direct at http://www.keyscaribbean.com or call 305.853.5000.
About KeysCaribbean
KeysCaribbean is a dynamic, boutique resort company specializing in operating Florida Keys resort villas and marinas from Key Largo to Key West. CEO Craig Hunt, the former vice chairman of Intercontinental Hotel Group and past president of Holiday Inn Worldwide, along with managing director Sam Schorr, possess more than 60 years of experience in operating and marketing unique and exclusive destination resorts and marinas.
KeysCaribbean is committed to the Florida Department of Environmental Protection Green Lodging Florida program. Mariner's Resort Villas & Marina is designated as a Green Lodging property by the Florida Green Lodging Program.