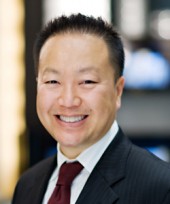 Beverly Hills, CA (PRWEB) February 26, 2013
Dr. Gabriel Chiu D.O., has been welcomed as the newest member of the Haute MD Network. An exclusive invitation-only group, the doctors representing the network are at the pinnacle of their industries. Dr. Chiu was handpicked for his exceptional talents in Plastic and Reconstructive Surgery. Haute Living Magazine will feature Dr. Chiu as an exclusive Haute MD specialist in Beverly Hills.
About Haute MD Network
The exclusive Haute Living Haute MD Network is made up of the most prestigious doctors across the US. These doctors are revered and invited for their skill in one of nine specialties: Breast, Face, Smile, Nose, Skin, Body, Orthopedic, Hair Replacement, and Vision. The Haute MD blog is frequently updated with groundbreaking news, trends and events in the industry, and is the ultimate source for finding the best doctor in your area. All this and more may be accessed by visiting http://www.hautemd.com.
About Dr. Gabriel Chiu D.O.
Dr. Chiu received his degree in Microbiology and Immunology at the University of California Berkeley and went on to complete medical school at the Western University of Health Sciences in Southern California. After an internship in the Henry Ford Health System at Bi-County Community Hospital, Dr. Gabriel Chiu began his general surgery residency in the St. John's Health System in Detroit, Michigan. During training, he transferred to Cuyahoga Falls General Hospital in the Cleveland area of Ohio, where he was chosen as Chief Resident in General Surgery.
After completing his residency, Dr. Gabriel Chiu began a challenging fellowship in plastic and reconstructive surgery at the Philadelphia College of Osteopathic Medicine. His training encompassed all aspects of plastic surgery, including hand, burn, craniofacial, wound care, microvascular, pediatric, reconstructive, trauma, and cosmetic surgeries. Dr. Gabriel Chiu was selected Chief Fellow of Plastic and Reconstructive Surgery and oversaw the training of plastic surgery fellows, general surgery residents, oromaxillary facial residents, and medical students at Hahnemann University Hospital (Philadelphia, PA), Medical College of Pennsylvania (Philadelphia, PA), Westchester Medical Center (Valhalla, NY), St. Christopher's Hospital for Children (Philadelphia, PA), and St. Mary's Medical Center (Langhorn, PA). After successfully completing his training in plastic and reconstructive surgery, Dr. Gabriel Chiu returned to California, where he has been practicing in Encino and Beverly Hills.
Dr. Gabriel Chiu's effervescent personality and warm demeanor makes him an ideal plastic surgeon for patients of all ages. His passion for and dedication to artistic perfection, as well as his diligent attention to detail is evidenced by unparalleled surgical results and thousands of satisfied patients. Patients frequently praise Dr. Gabriel Chiu for his candid recommendations and professional integrity. Though delivering exceptional results in all facets of plastic and cosmetic surgery, Dr. Gabriel Chiu is most well known for flawless body contouring, breast augmentation, and facial procedures.
To learn more: Visit Dr. Gabriel Chiu's Haute MD Member Profile