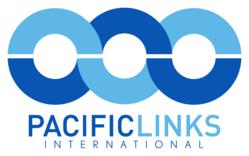 "Establishing our partnership with the PGA TOUR and the TPC Network is significant for Pacific Links Members who now have access to high-quality TPC and Heritage clubs," said Bruce Simmonds, CEO of Pacific Links.
Henderson, NV (PRWEB) February 25, 2013
Pacific Links International and the PGA TOUR's TPC Network have entered into an agreement that provides mutual access for their respective members to the clubs of each organization.
Members of Pacific Links International have access to properties in the TPC Passport Program, which features 23 TPCs and more than a dozen clubs in the Heritage Golf Group. Clubs in the TPC Passport Program include TPC Sawgrass and TPC Scottsdale, and Heritage clubs such as Atlanta National and Palmetto Hall Plantation.
Likewise, TPC Passport members will have access to member clubs of Pacific Links, which owns and operates 10 golf facilities, including Kapolei (home of the Pacific Links Hawai'i Championship) in Hawaii, Southern Highlands in Nevada, and Pete Dye GC in West Virginia.
"We are very pleased to announce the addition of Pacific Links International's outstanding properties in the U.S. to the TPC Passport program," said John Norris, Vice President of Resort Operations for PGA TOUR Golf Course Properties, which operates the TPC Network. "This will provide our TPC Passport Members with playing opportunities in areas we previously haven't been, while Pacific Links Members will have access to more than 30 TPC and Heritage Golf facilities in the program."
"Establishing our partnership with the PGA TOUR and the TPC Network is significant for Pacific Links Members who now have access to high-quality TPC and Heritage clubs, which include respected PGA TOUR venues," said Bruce Simmonds, Chief Executive Officer of Pacific Links. "We are pleased to host TPC Passport Members at our current facilities and we look forward to providing a growing portfolio of opportunities in select destination and cosmopolitan centers."
Pacific Links International provides golfers with premium golf experiences through an innovative membership structure that offers access to the finest collection of high-quality member and affiliated golf clubs in the world. The main feature of a Pacific Links membership is reciprocal access, which provides the benefits of private club membership at multiple clubs in signature golf destinations. Pacific Links offers concierge service for Members' tee times and for arranging all their travel requirements.
TPC Passport is a premium concierge program designed to deliver a memorable golf experience for qualified members of private clubs within the TPC Network, the Heritage Collection and now, Pacific Links. TPC Passport offers expanded privileges and services including the opportunity to schedule starting times; convenient online reservations; priority access and reduced member pricing at all TOUR Academy facilities; and exclusive member pricing on PGA TOUR golf vacations.
About Pacific Links International
Pacific Links International is a Canadian-owned golf corporation that provides member access to more than 50 quality golf clubs by some of the game's greatest designers including Pete Dye, Greg Norman and Jack Nicklaus in signature golf destinations in North America, Australia and Asia. Pacific Links' unique membership structure provides reciprocal access to multiple clubs with tour-quality design and strong character that deliver a premium golf experience.
In Hawaii, Pacific Links owns and operates Kapolei, Royal Hawaiian, Olomana, Makaha Valley (East), and Makaha (West) [currently under renovation by Greg Norman], and 36-hole Ka'anapali. Pacific Links also owns Pete Dye GC (#45 on Golf Digest ranking of America's Greatest Courses) in West Virginia, and Southern Highlands and SouthShore in Las Vegas. http://www.pacificlinks.com
About the TPC Network
Licensed by the PGA TOUR, the TPC Network is comprised of 32 premier private, resort and daily fee golf properties designed by some of golf's most elite architects. Eighteen of the clubs are operated by affiliates of PGA TOUR Golf Course Properties, Inc. Each TPC has hosted or has been designed to host TOUR-sponsored golf tournaments. Since TPC Sawgrass first opened its world renowned PLAYERS Stadium Course in the fall of 1980, TPCs have provided the PGA TOUR with rent-free venues for tournaments, helping to boost championship golf purses and increasing charitable donations to grass roots non-profit organizations. At the same time, TPCs have provided recreational golfers with the unique opportunity to test their skills on the same layouts where the world's best golfers compete.
TPCs are known for their outstanding conditioning and amenities, as well as a commitment to environmental excellence. The TPC Network is also distinguished by its unwavering commitment to further the PGA TOUR's "Together, anything's possible" giving back mission through support of charitable and community-based programs. For more information, please visit http://www.tpc.com. For the most up-to-date news, follow the TPC Network on Twitter (@PlayTPC) or Facebook.com/TPCNetwork.
About Heritage Golf Group
Heritage Golf Group (http://www.heritagegolfgroup.com) began in 1999 with funding provided by the private equity firm, GTCR Golder Rauner, LLC. Since then, the company has grown an impressive portfolio of private and resort golf clubs around the country. The Heritage portfolio represents some of the most well-known and acclaimed properties spanning Texas, Georgia, Florida, Michigan, North Carolina and South Carolina. The company, led by Bob Husband, President and CEO, distinguishes itself through its dedication to unrivaled golf and uncompromising service.
# # #
Media Contacts:
Pacific Links International
Diane Smith
Martz Agency, Scottsdale, AZ
480-998-3154
dsmtith(at)martzagency(dot)com
Chris Smith, PGA TOUR
(904) 273-3379
csmith(at)pgatourhq(dot)com