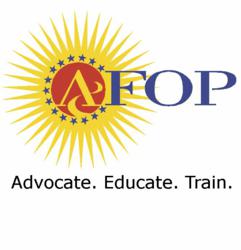 "The Republican bill offers jobseekers a one-size-fits-all approach and effectively eliminates competition by essentially doling out funds to states, rather than allowing private, non-profit, and public agencies to compete for the resources."
Washington, DC (PRWEB) February 25, 2013
Today, the Republican leadership of the U.S. House of Representatives Education and Workforce Committee will formally introduce the Supporting Knowledge and Investing in Lifelong Skills (SKILLS) Act to reauthorize the Workforce Investment Act of 1998. The Republican bill seeks to eliminate many of the current funding streams aimed at providing tailored federal job training and education opportunities to America's diverse pool of jobseekers, including migrant and seasonal farmworkers.
"About 12 million Americans are without a job, but there is a shortage of workers who have the skills needed for the positions that are out there," remarks Daniel Sheehan, executive director of the Association of Farmworker Opportunity Programs (AFOP). "The Republican bill offers jobseekers a one-size-fits-all approach and effectively eliminates competition by essentially doling out funds to states, rather than allowing private, non-profit, and public agencies to compete for the resources."
The House Democrats on the Education and Workforce Committee have introduced their own bill, the Workforce Investment Act of 2013 (H.R. 798), to update the federal job training legislation. The bill was introduced on February 15, 2013 by Ranking Member George Miller, Congressman Rubén Hinojosa, and Congressman John Tierney. The Democratic bill continues to maintain funding for targeted federal job training programs, such as the National Farmworker Jobs Program (NFJP), recognizing the diversity of barriers faced by various groups within America's workforce.
"Due to the nature of farm work, it is crucial that bills seeking to reauthorize or update the Workforce Investment Act preserve the NFJP as a national program," said Jesús Gamboa, president of AFOP and chief operations officer of Proteus Inc. in California. "Farmworkers are an extremely mobile population, following the different harvests from state to state in search of work. It is unrealistic for Congress to expect governors to serve people who may only work briefly in their state and then move elsewhere."
The NFJP is a proven-effective federal job training program operated by 52 non-profit and public agencies that specialize in providing education and training to migrant and seasonal farmworkers. Farmworkers are an exceptionally hard-to-serve population with unique barriers that the traditional universal access model would not be able to effectively serve. Typically, farmworkers face language barriers, severe poverty, and very low math and literacy rates, with an average education level of just seventh to eighth grade. Despite these significant barriers, AFOP's member agencies awarded the competitive grants provided by the U.S. Department of Labor consistently place over 80 percent of job-training farmworker customers throughout the United States into self- and family-sustaining jobs with benefits.
"The Republican and Democratic bills take very different approaches in updating this important legislation, which is key to addressing our country's staggering unemployment situation and, consequently, our economic problems," Sheehan said. "In order for U.S. businesses to succeed, they need to be able to find workers with the skills they require to compete in a global market. A one-size-fits-all approach will likely fit the needs of very few, leaving our nation's most vulnerable workers without the training they need to secure employment and earn an income."
The Association of Farmworker Opportunity Programs is the national federation of non-profit and public agencies that provide training and employment services to migrant and seasonal farmworkers. For additional comment or interview, please contact Ayrianne Parks at (202) 828-6006 x140 or Parks(at)AFOP(dot)org
# # #