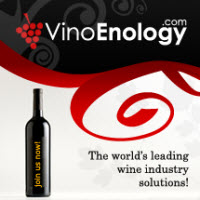 We want to be the total solution for wine professionals, with the connectivity of LinkedIn but with flexibility and diversity enough to meet all the multifarious needs of our professionals in every aspect of their business practice
San Fransisco, California (PRWEB) February 25, 2013
Brand Outreach the media specialists recently teamed up with VinoEnology.com in order to increase the press coverage for the rapidly growing site. VinoEnology has re-launched a new branch of their site that allows real estate brokers and winery owners to post sales listings for wineries and vineyards that will be seen by industry professionals and entrepreneurs passionate about wine, making it the best place to sell a wine business.
Joe Bragg, spokesman for Brand Outreach, explained, "VinoEnology are the fastest growing professional wine network on the net, so it was a clever move on their part to bring in a real estate arm to the site. We're making sure this gets enough exposure to the right people that will not only excite existing customers but attract new ones too, with the real estate listings enticing property developers and shrewd investors into the wine industry."
The new branch of the site will not only include every winery for sale but also vineyards for sale for locals who may be looking to expand. There are already fourteen wineries listed on the site throughout the US, and that number is sure to grow. All the listings come with detailed breakdowns and there is space for high quality image galleries to be added, providing all the functionality of a real estate site with an in-built, specialized audience to market to.
A spokesperson for VinoEnology explained, "We want to be the total solution for wine professionals, with the connectivity of LinkedIn but with flexibility and diversity enough to meet all the multifarious needs of our professionals in every aspect of their business practice, from wine making to industry news to products and services and now, properties."
About VinoEnology: VinoEnology is a website that offers unique Winemaking Calculators, Industry Directory, Wine Catalog, Videos, Wine News, and B2B Marketplace where wine professionals can promote and market their companies, properties, wines, products, wine jobs and services. VinoEnology is there to keep inform everyone on what's happening in the wine industry, from new brands being developed, to who's being bought and sold. They understand the unique needs and demands of this dynamic industry, and VinoEnology is becoming the industry's largest wine network connecting wine professionals to make them more productive and successful. For more information, please visit: http://vinoenology.com/
About Brand Outreach: Brand Outreach is a brand management business that boasts clients across the globe. Brand Outreach specializes in promoting and defending online reputations. They use traditional media channels as well as Social Media to grow brands and interact with customers target markets.