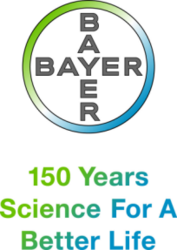 "Ag Issues Forum is a signature event in U.S. agriculture. It brings together leaders with wide-ranging interests and viewpoints to discuss –—and gain understanding about—– agriculture's vital stake in a fast-growing world."
Orland, FL (PRWEB) February 26, 2013
Bayer CropScience today kicked off its 2013 Ag Issues Forum, an invitation-only annual event bringing together agribusiness, thought leaders and key media to foster conversation and share insight into issues impacting agriculture. The goal of the event is to address global issues critical to advancing sustainable agriculture and assuring adequate, safe production for a hungry world.
The 2013 Forum, "One World to Grow On: Global Insights for Local Impact," covers topics including: consumer activism and its impact on agriculture, global food trends, attracting and retaining the next generation of farmers, and pioneering sustainability as U.S. agriculture strives to feed a growing world from a finite amount of farmland. Presenters represent organizations as diverse as Walmart, the National Corn Growers Association and the Produce Marketing Association, and individual growers from Missouri and Virginia, among others.
"Ag Issues Forum is a signature event in U.S. agriculture," said David Hollinrake, Vice President, Agricultural Commercial Operations Marketing, Bayer CropScience. "It brings together leaders with wide-ranging interests and viewpoints to discuss –—and gain understanding about—– agriculture's vital stake in a fast-growing world. We believe our role in improving agriculture includes delivering integrated solutions that help assure successful harvests. That means providing tools and knowledge that support growers' business success."
The event kicked off with updates on the agricultural company's innovation and strategic Research & Development initiatives. Former CNN correspondent Frank Sesno, director of the School of Media and Public Affairs at George Washington University and founder of planetforward.org, is serving as moderator.
In conjunction with the Forum's focus on sustainability, Bayer CropScience will introduce its 2013 Young Farmer Sustainability Award winner at the close of sessions Wednesday. The award recognizes young agricultural producers who demonstrate excellence in business and environmental sustainability. Entrants are judged on entrepreneurial initiative and new approaches to farming, environmental and other on-farm sustainability efforts, as well as economic stability.
Topics and speakers at the event include:
Tuesday, February 26
Frank Sesno, Moderator & Director, School of Media and Public Affairs, George Washington University
Sustainable Success in Agriculture: Understanding the Challenges and Opportunities

David Hollinrake, Vice President, Agricultural Commercial Operations Marketing,
Bayer CropScience
Strategic R & D Investment

Dr. David Nicholson, Head of Research and Development, Bayer CropScience
2025 - Custom Commodities: How Data Propelled Agriculture

Rich Kottmeyer, Senior Executive and Global Agriculture & Food Production Leader, Accenture
Connecting the Dots: The Business Case for Safe, Affordable and Sustainable
Supply Chains

Rob Kaplan, Senior Manager of Sustainability, Walmart Stores
Rick Tolman, CEO, National Corn Growers Association
The Broken Plate: Engaging Farm and Food to Meet in the Middle

Michele Payn-Knoper, Principal, Cause Matters Corp. & Author of No More Food Fights!
Frenemies: The Evolving Relationship between Consumers and Agriculture in
Today's World

Lorna Christie, Executive Vice President and COO, Produce Marketing Association (PMA)
Wednesday, February 27
The Honey Bee: Understanding the Critical Relationship Between Bees, Agriculture, Food and Our Environment

David Epstein Ph.D., Entomologist, USDA Office of Pest Management Policy
David Westervelt, Assistant Chief, Bureau of Plant and Apiary Inspection, State of Florida
Fresh Perspectives on the Future of Farming

Craig Ratajczyk, CEO Illinois Soybean Association
Keith Lane, Senior Vice President - Agribusiness, Farm Credit Mid-America
Greg Duerksen, President, Kincannon & Reed
Grower Panel: Doing Things Differently – Diversification for a New World

Bill Horan, COO, Horan BioProduction, Rockwell City, Iowa
Dee Dee Darden, Farmer & Owner, Darden's Country Store, Smithfield, Virginia
Eddie Adams, Adams Farm Properties, Senath, MO
John Shepherd, Tri-County Grain Farms, Blackstone, Virginia, 2012 Young Farmer Sustainability Award Winner
Join the conversation about Ag Issues Forum 2013 by using #AgIssues13 and following @Bayer4CropsUS. Also look for continuing coverage from Ag Issues Forum 2013 on Bayer Connect, the thought leadership online hub for Bayer CropScience.
Bayer CropScience's commitment to sustainability centers on helping growers address environmental, social and financial challenges.For additional information and background on Bayer CropScience and its sustainability programs, please visit http://www.bayercropscience.us/our-commitment/bayer-initiatives.
About Bayer CropScience
Bayer is a global enterprise with core competencies in the fields of health care, agriculture and high-tech materials. Bayer CropScience, the subgroup of Bayer AG responsible for the agricultural business, has annual sales of EUR 7.255 billion (2011) and is one of the world's leading innovative crop science companies in the areas of seeds, crop protection and non-agricultural pest control. The company offers an outstanding range of products including high value seeds, innovative crop protection solutions based on chemical and biological modes of action as well as an extensive service backup for modern, sustainable agriculture. In the area of non-agricultural applications, Bayer CropScience has a broad portfolio of products and services to control pests from home and garden to forestry applications. The company has a global workforce of 21,000 and is represented in more than 120 countries. This and further news is available at: http://www.press.bayercropscience.com.
##
Contact:
Bayer CropScience Media Hotline 1-877-879-6162
USA-BCS-2013-0044
Find more information at http://www.bayercropscience.us.
Forward-Looking Statements
This release may contain forward-looking statements based on current assumptions and forecasts made by Bayer Group or subgroup management. Various known and unknown risks, uncertainties and other factors could lead to material differences between the actual future results, financial situation, development or performance of the company and the estimates given here. These factors include those discussed in Bayer's public reports, which are available on the Bayer website at http://www.bayer.com. The company assumes no liability whatsoever to update these forward-looking statements or to conform them to future events or developments.
©2013 Bayer CropScience LP, 2 T.W. Alexander Drive, Research Triangle Park, NC 27709. Always read and follow label instructions. Bayer® and the Bayer Cross® are trademarks of Bayer. For additional product information call toll-free 1-866-99-BAYER (1-866-992-2937) or visit our website at BayerCropScience.us.