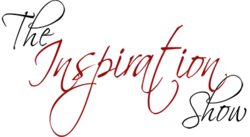 I don't care how much money you're making, when I look into your eyes you're dead. When will have the courage to go for the dream?
San Diego, CA (PRWEB) February 26, 2013
Law of Attraction guru and Mind Movies co-founder Natalie Ledwell announced today the release of a new episode of her weekly web series, The Inspiration Show.
The short video interview features musician Mark Romero sharing how he left the corporate world to use his passion for music to help others to manifest lives they love. Romero reveals how he uses Law of Attraction techniques such as visualization and meditation to assist him in channeling positive energy to others.
To watch the full episode, visit:
http://www.mindmovies.com/inspirationshow/index.php?25408&episode=86
Describing himself as a "recovered corporateholic," Romero talks about how he left an unhappy life at the top of the business world to focus on his music. He shares that the catalyst was walking into his home one night and having his wife tell him, "I don't care how much money you're making, when I look into your eyes you're dead. When will you have the courage to go for the dream?" That evening, Romero made the decision to walk away from his position as a corporate CEO to determine, "what's my passion, what's my purpose and how I can utilize that to help people in their journey through life."
Romero decided to combine his love of music with energy work that helps people "tune their strings, because if the strings aren't tuned, someone is not going to reach their full potential."
On the show, Romero describes his career shift as the hardest transition that he had ever gone through and how he had to change his paradigms and literally reconfigure his thoughts. He credits his daily routine of mediation, journaling, asking how he can be of service, listening to music and visualization to help him stay focused.
Romero offers encouragement for those going through a rough time or looking to follow their passion. "You got to go for it, first of all. We all have a song to sing that's our song, and it's our mission to express that aspect."
Romero shares that the way for people to find true fulfillment is to discover the music that is within and to express it and to share it. He says the journey isn't easy and that individuals need to be willing to change, rather than hang onto, their limiting beliefs about themselves. Romero's work is focused on helping people make that shift.
Over 1 million people worldwide have already received The Inspiration Show host Natalie Ledwell's free pre-made Mind Movies, which are dynamic moving video vision boards that help viewers visualize and achieve their desires and goals faster and easier than they ever thought possible.
To find out more about Mind Movies and to download 6 free pre-made Mind Movies, visit: http://mindmoviestv.com
About Mind Movies:
Founded in 2007, Mind Movies' mission is to help empower people from all over the world to visualize their goals and manifest their greatest dreams and desires. Mind Movies has touched the lives of over 1 million people around the world and is headquartered in downtown San Diego, California.
Company Contact Information:
Mind Movies
Media Relations
113 West G Street #122
San Diego, CA 92101
http://mindmoviestv.com