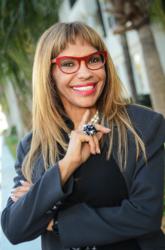 The state of Florida offers us the best opportunity for real value today.
Miami, Florida (PRWEB) February 26, 2013
Seattle Wealth Partners announces the opening of the Miami Florida real estate office. A temporary office opened in January with plans for a fully-staffed office opening later this year. The company opened the office to be in a better position to accumulate Florida properties for its own portfolio.
Faustina Guzman-Trump, Senior Managing Partner of the company stated, "With the low real estate prices and the 'glut' of foreclosures and non-performing loans in Florida, it only made sense to have a physical presence in the state. We love the people and climate and the business climate of the state."
Ms. Guzman-Trump stated that the new office is currently in temporary space in Aventura, Florida until a full staff is assembled and exact needs are ascertained. The company is inviting real estate brokers and owners of properties in Florida to submit their listings to Ms. Guzman-Trump to see if they fit their criteria. The company is also open to joint ventures with other partners.
Seattle Wealth Partners is buying a number of different types of properties. Among the types of purchases are apartments, small boutique hotels, and single-family homes for rental. They also are open to purchasing non-performing notes from financial institutions on either single-family homes or apartments.
Seattle Wealth Partners is a real estate investment company that has been buying distressed real estate, fixing the property, and increasing the rental value. After the improvements, they either retain the property and enjoy the cash flow or sell the property at a higher price and enjoy the capital gains. Currently the company has over twenty properties in its portfolio.
The company can be reached at 206-418-6978 or the new Florida office number at 305-333-5962. The email address is faustina(at)seattlewealthpartners(dot)com. The website can be found at http://www.seattlewealthpartners.com. You are also welcome to contact Faustina on Facebook.