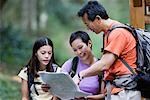 As part of the new offerings by Advertising.my, a new Advertising Forum has been added for the convenience of its members.
Cameron Highlands (PRWEB) February 26, 2013
Through the new services and channels launched, Advertising.my has been able to bring more effective and impactful services to its clients while expanding the reach to more Malaysians and people around the region with more relevant resources and information that will help them in their respective marketing and advertising sectors.
To commemorate and celebrate the 2013 Chinese New Year, Advertising.my recently held a family outing event with a lot of activities and events to appreciate its partners and customers. Advertising.my brought a group of partners to Cameron Highlands where everyone who joined the trip had a great and truly enjoyable time basking in the weather and participating in the activities that were planned.
Those who joined the trip to Cameron Highlands were entertained by several activities where the guests stayed at Crown Imperial Court Cameron Highlands apartments and Greenhill Resort Apartment in Cameron Highlands which were located around the major attractions and convenient locations. They were able to look around the highland while many of them joined the likes of the Malaysian Art and Antiques Hunting contest where the winners took home some very attractive prizes. The prizes include popular artworks from renowned Malaysian artists as well as antiques which were limited edition items. At the end of the trip, participants had a wonderful retreat in Cameron Highlands away from the hustle and bustle of the city centre where everyone took home a sweet memory or two. During the event in Cameron Highlands, Advertising.my took the opportunity to introduce a few new services to the customers and partners.
This includes the new job search services, a new channel now available online through Advertising.my. The new channel provides free job posting and applications for customers and partners alike who will expand reach to potential candidates around Malaysia and the region. Employers can now post private and government job vacancies in advertising and marketing through this unique service and find the best candidates online.
On the other hand, job seekers can apply for jobs and find the most suitable vacancies for their expertise with reputable advertising and marketing companies. They will be accorded with a wide variety of job seeking services like resume preparation, interview tips and many other resources specifically designed and catered for them. From there, Advertising.my has created a healthy marketplace where there are abundant jobs in the advertising and marketing industry, matching the most capable and qualified candidates with the best available positions available nationwide.
This year's Chinese New Year celebration by Advertising.my was made more memorable by the rolling out of a new property advertising service. The new service is catered to the property and real estate industry as far as advertising is concerned. This channel will offer excellent services for property developers as well as those who are looking for property of any type around the country.
Developers and companies in the real estate industry can advertise their new projects under this service while agents can advertise their offerings as well. Whether it is a Cameron apartment, a landed property, a commercial retail lot or land, agents and property owners can now post their advertisements on Advertising.my. On the other hand, anyone looking for any form of real estate services can find them here whether they are looking to buy or rent them.
As part of the new offerings by Advertising.my, a new Advertising Forum and SEO service has been added for the convenience of its members. This is part of an on-going effort by Advertising.my to further expand its Malaysia SEO services which are relevant and useful for everyone who is part of the network. The new Advertising Forum is aimed at promoting a healthy discussion environment where members can learn and share knowledge with one another where the beginners will cultivate a learning habit from the experienced while the latter can now gain new insights and more creative campaigns from the former.
There are a rich variety of marketing and advertising resources available at Advertising.my which include articles, tips and such. Hence, members who have read these resources and would like to further expand their knowledge are encouraged to post their questions for the more seasoned marketers and advertisers around the country. The Advertising Forum will facilitate these discussions to ensure that knowledge is shared and experiences are contributed which ensure that everyone will learn something from each other in Advertising.my.