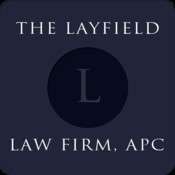 ...We are going to keep up the pressure on these scam artists until they are out of business...
El Segundo, CA (PRWEB) February 26, 2013
After already receiving a unanimous verdict by Orange County Superior Court Jury against Timothy Gates and Rhett Shepherd in the amount of $5.225 million dollars on November 21, 2012, an Orange County Superior Court Judge recently signed a judgment in the amount of $6.4 million dollars (Case No. 30-2011-00507384). Upholding a previous quote by Attorney Philip Layfield "...We are going to keep up the pressure on these scam artists until they are out of business..." a second jury trial against these and other defendants is set to take place on April 5th, 2013 (Case No. 30-2012-00551939). Similar conduct alleged in the previous trial will once again be tried in the Orange County Superior Courthouse.
Throughout the previous trial numerous witnesses were called to the stand including Timothy Gates' business associate, Matthew Anderson, who at that time refused to testify by asserting his Constitutional Right not to incriminate himself. In the past three years The Layfield Law Firm has been working hard to seek justice for clients who have lost millions of dollars through the use of Prime Bank Instrument and Film Financing Fraud. Lead attorney Philip J. Layfield and second-chair Jamie L. Keeton of the Layfield Law Firm, originally tried the case in November 2012 and will once again be the supporting team for the Plaintiff on April 5, 2013.
In recent news the FBI has indicted a high profile figure for similar fraud conduct as is alleged in this case, (Hollywood Reporter, Feb. 3, 2013). Conducts such as premeditated schemes which are used to gain money from clients by fraudulent deception. Penalties for this type of fraud can lead to millions of dollars in fines as well as years and years in prison.
The Layfield Law Firm specializes in complex business litigation and catastrophic personal injury matters in California and across the country. Serving the community for over 11 years the firm has the knowledge and capabilities of providing you with the best quality protection and defense. The main office is located in El Segundo, California, with additional offices located in Santa Monica, Manhattan Beach, Palm Springs, Newport Beach, and Ventura. For inquiries, please contact Layfield Law offices at (800) 558-5679 or visit http://www.layfield-law.com