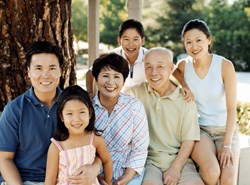 As part of the growing importance of good health and well-being for everyone in the community, Family.my's roadshows will be focusing on two major areas which are health and investment.
Kuala Lumpur (PRWEB) February 28, 2013
Family.my, the most popular family and health portal in Malaysia will be organising a series of roadshows in the coming months to showcase more health and investment services for Malaysians. Family.my has been offering relevant services to its members in its efforts to create a more harmonious and happy living environment among Malaysian families. This can be seen in the efforts and events that have been launched so far which have been highly beneficial and promoted healthy living practices among Malaysians.
As part of the growing importance of good health and well-being for everyone in the community, the Family.my's roadshows will be focusing on two major areas namely; health and investment. Family.my has been a strong advocate of good health and well-being for Malaysian families where it offers a channel totally dedicate to health. On top of that, Family.my has a large knowledge base of health-related articles catered for everyone in each age group.
In recent months, Malaysians have benefited through the various programmes and activities launched by Family.my that include roadshows and road-trips for Malaysian families to promote good and healthy practices.
To complement the upcoming roadshows, Family.my will launch a segment which will provide all the information about the different types of known health-problems and diseases in Malaysia. There will be informative resources on all the major types of diseases that include Fatty Liver disease, Arthritis and Osteoporosis, Heart Diseases, cancer, High blood pressure, skin diseases and problems related to high cholesterol. This knowledge base will include a information on symptoms, ways of treating and known problems of each disease.
The roadshows has been planned for the next 2 quarters and will be held in major capitals and towns. Malaysians attending the roadshows will be able to enjoy a wide variety of activities and events pertaining to health and general well-being. Apart from that, there will be other complementing activities that include a display of 3 supercars which is an effort carried out in collaboration with Family.my's premier partner, Malaysia Auto Portal, the leading automotive and car portal of Malaysia.
Health screenings and talks by certified medical officers where visitors can enjoy health checks like blood pressure and others will be included as well. On top of that, visitors will be able to talk to some of the medical experts about supplements and products for better health too.
On the other hand, the roadshows will be focusing on another major area which is investment. Here, it is part of Family.my's aim to help Malaysians be aware and be educated on the different types of investments for better financial management.
Finance play an important part of the Malaysian family life as it involves the general well-being and ensures the future generations continue to enjoy high quality lifestyle. On Family.my, there is a business forum and articles to help Malaysians from all walks of life to be more financially sound and to help them invest in the right areas. In the upcoming roadshows, this is one area which will give the members and visitors a better understanding through more interactive and engaging activities. There will be talks and sessions that will explain in detail how anyone can enjoy better income through Malaysia MLM (Multi-Level Marketing).
MLM is an important aspect of investment that many Malaysians face today. Known also as Network marketing, it offers an excellent option for anyone to enjoy better income while benefiting from the products and services as long as they are approved and recommended. The most important part of network marketing is to be sure of what one is selling and how to go about approaching a certain MLM model. The roadshows will be a great platform to have all the questions answered about MLM and the various schemes available.
Meanwhile, there will be a forum for Forex trading (Foreign Exchange) trading as well. Forex trading is one investment option that can be very lucrative as long as the investors are careful and cautious. Anyone who had at any time considered investing into Forex trading is encouraged to attend the roadshows while checking out the advice and information on Family.my too. To further complement the events, Family.my will be hosting new tutorials on Forex trading which will provide more insights into this investment method.