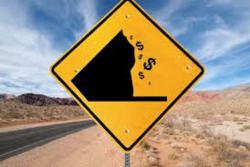 "We strive to always stay abreast of the latest laws affecting our clients." - Valerie Gefert, Associate
Charlotte, North Carolina (PRWEB) February 27, 2013
In their article entitled "Divorcing Women: Will the New Tax Laws Impact Your Divorce Settlement?" Forbes.com investigates the impact the American Taxpayer Relief Act (ATRA) may have on those negotiating a divorce settlement. Congress passed the ATRA on January 1, 2013 to prevent federal tax increases on the middle class and a slew of spending cuts, both of which were scheduled to occur if no action were taken. While ATRA prevented the economy from going off the "fiscal cliff", it also potentially created personal fiscal cliffs for those in the midst of a divorce, like so many of Miller Bowles Law's clients.
An important function of ATRA was to raise tax rates on those with higher incomes. Specifically, a single filer with an annual income exceeding $400,000 now pays a 39.6% tax rate instead of a 35% rate on income over and above $400,000. For those going through a divorce, these tax rate increases could have substantial consequences for alimony payments. Alimony payments usually have a significant effect on the parties' total take-home income. Furthermore, any alimony payments received will likely have to be declared as taxable income. Therefore, it is crucial for those negotiating a divorce settlement to plan accordingly to ensure future financial stability given the increased tax rates. One option Forbes.com suggests for avoiding a substantial tax rate on alimony is to receive an upfront lump sum payment in lieu of monthly alimony payments. Lump sum payments are not taxable to the recipient spouse or deductible by the paying spouse. Keep in mind that, per N.C.G.S. §50-16.9, alimony is always modifiable based on a showing of a change in circumstances for either party.
In addition to the implications ATRA may have on alimony payments, it also may have an effect on the division of assets, called "equitable distribution" in North Carolina. Equitable distribution can be extremely complicated, especially when taking into account the new tax laws. One implication ATRA may have on equitable distribution is the 3.8% Medicare surtax it places on capital gains, dividends, and other investment income above $200,000 for a single filer. Additionally, for those who are encompassed in the new 39.6% tax bracket, the federal capital gains tax rate is now at 20% (not including the 3.8% Medicare surtax). Both new tax increases are sure to effect the division of stock and other investments, as well as the selling of assets, making equitable distribution negotiations tricky.
The passing of ATRA highlights the importance of having a good family law attorney, like those at Miller Bowles Law, on your side while going through the process of divorce. Many aspects of divorce in North Carolina, including post-separation support, alimony, child support, child custody, and equitable distribution, are very intricate and can be further complicated by many outside factors, such as tax increases. Obtaining expert advice on these issues will make the divorce process run smoothly and ensure the best possible outcome so that you do not fall off your own personal fiscal cliff.
Miller Bowles Law is a full-service Charlotte Family Law firm located in the historic district of Dilworth in Charlotte, North Carolina. The attorneys at Miller Bowles Law have over 15 years of combined experience in representing clients in Charlotte family law cases and family law cases in surrounding counties including Union, Gaston, Iredell, and beyond. Our mission, simply stated, is to provide the highest-quality legal representation to our clients so that each feels supported and well-prepared to face the family law court system.