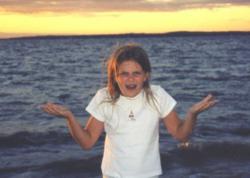 we have the monitoring technology and know how today to prevent many of the the tragedies from occurring
Chicago, IL (PRWEB) February 27, 2013
The Joint Commission recently expressed concern about the safe use of opioids in hospitals. In its Sentinel Event Alert, "Safe Use of Opioids in Hospitals", The Joint Commission states, "While opioid use is generally safe for most patients, opioid analgesics may be associated with adverse effects, the most serious effect being respiratory depression, which is generally preceded by sedation."
According to data collected from 2004-2011 in The Joint Commission's Sentinel Event Database, causes of opioid-related adverse events including deaths were attributed as follows: 47 percent wrong dose medication errors, 29 percent improper patient monitoring, and 11 percent other factors, including excessive dosing, medication interactions and adverse drug reactions.
As The Joint Commission states, "These reports underscore the need for the judicious and safe prescribing and administration of opioids, and the need for appropriate monitoring of patients."
The Physician-Patient Alliance for Health & Safety encourages support for Leah's Law, which calls for all hospitals to continuously electronically monitor post-operative patients.
Michael Wong (Executive Director of the Physician-Patient Alliance for Health & Safety) says, "To reduce the number of preventable deaths, we support Lenore Alexander in her fight to have hospitals continuous electronically monitor all post-operative patients receiving opioids to manage their pain."
Lenore Alexander recently appeared on the Katie Couric Show "Shocking Medical Mistakes" and AOL recently posted a video on that appearance.
For more on Leah's Law, please visit http://www.ppahs.org
About PPAHS
The Physician-Patient Alliance for Health & Safety (PPAHS) is an advocacy group devoted to improving patient health and safety. PPAHS supporters include physicians, patients, individuals, and organizations.
PPAHS recently released a concise checklist that reminds caregivers of the essential steps needed to be taken to initiate Patient-Controlled Analgesia (PCA) with a patient and to continue to assess that patient's use of PCA. For more information and to download the PCA safety checklist, please visit http://www.ppahs.org