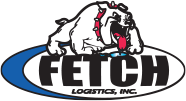 Hireology has allowed us to streamline our hiring process and has made recruiting easier and more effective for Fetch Logistics. -- Lauren Cameron, human resources assistant at Fetch Logistics
Chicago, IL (PRWEB) February 26, 2013
Fetch Logistics, a leader in the third party logistics industry, has selected Hireology to streamline their hiring process. Hireology's Selection Manager™ will assist Fetch Logistics with their growing hiring needs as they continue to develop leading-edge technology and build a dedicated, customer-focused staff.
Fetch Logistics will utilize Hireology to source candidates and measure abilities through skills testing. They will also use Hireology's interview guides to ensure the right hiring decisions are made.
"Hireology has allowed us to streamline our hiring process and has made recruiting easier and more effective for Fetch Logistics," said Lauren Cameron, human resources assistant at Fetch Logistics. "It is a user-friendly program that has saved our company both time and money."
Founded in 1997, Fetch Logistics has experienced rapid growth in recent years. They have been named to Inc. magazine's list of the 500 fastest growing privately held companies in America for four consecutive years. By providing superior customer service and developing innovative technologies, Fetch Logistics serves companies across the United States and Canada.
About Hireology
Hireology's award-winning Selection Management System helps companies organize their hiring process and leverage data to make better hiring decisions. Franchise systems, banks and financial institutions, health care systems, dealer networks, and other multisite operators use Hireology's web-based Selection Manager™ to deliver consistent and repeatable hiring decisions in the field — leading to better hiring decisions, lower turnover, and increased profitability per location. For more information, please visit http://www.Hireology.com.
About Fetch Logistics
Fetch Logistics maintains one of the nation's largest networks of motor carrier capacity. We partner with only high quality carriers who have undergone a thorough and comprehensive screening process. We monitor and grade carrier performance continuously to ensure the highest level of transportation service to our customers. We create the most cost-effective transportation solutions for our customers and we take care of every detail—from the initial quotation to the completed delivery of your product—so you don't have to. For more information, please visit http://www.fetchlogistics.com.