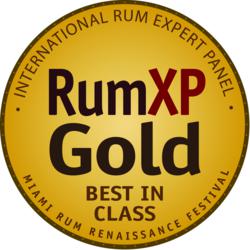 The RumXP awards form an unequaled assessment on the best rums available -- which is why the Miami Rum Awards are held in such regard.
Miami, FL (PRWEB) February 26, 2013
Members of the International Rum Expert Panel (RumXP) have announced details of their 2013 blind tasting competition at the Miami Rum Festival, to be held at the Doubletree by Hilton Miami Airport Convention Center in mid-April.
More than two dozen of the world's most experienced rum judges will be sequestered in their tasting chambers at the hotel for three days, April 16-18, evaluating cane spirits which will be on exhibit at the world's largest rum festival April 19-21. In addition to the competition, the group gathers in Miami once a year for a week of special meetings, VIP parties and briefings on new and emerging products.
The winners of the fourth annual RumXP Tasting Competition will be announced immediately after the Miami Rum Fest Trade Day exhibitions on Friday, April 19 at 7pm before a gathering of more than 4,000 industry professionals at the convention center. Medals, ribbons and certificates will be distributed to the winning brands, to be displayed at the Grand Tasting Exhibition sessions on Saturday and Sunday, April 20-21 from noon to 7pm.
RumXP judges are leading rum experts and key influencers from California, Florida, New York, New Jersey, Washington, Texas, Louisiana, Georgia, Germany, Australia, The Dominican Republic, The United Kingdom, Holland, Sweden and the Turks & Caicos Islands.
Their RumXP awards and accolades create great value among consumers and the spirits trade, similar to the popular housekeeping seal of approval for consumer goods.
"It's always a pleasure and a privilege to be amongst such an august group of serious rum fanatics, world travelers and experienced tasters," said Robert Burr, organizer of the international rum expert panel and the Miami Rum Festival. "Their depth and breath of practical knowledge is unparalleled in our industry. These proficient judges bring great credibility and sophistication to our tasting competition.
Judge Bernhard Schäfer of Germany has been a professional spirit judge since 1997. "In my opinion the big advantage of RumXP tasting is the mix of experienced judges from all over the World. This assures that the results are not biased by a cultural preference and gives the opportunity to exchange knowledge and experience. Therefore the Miami Rum Festival is top of the range!"
Judge Paul McFadyen of London opined, "The RumXP is a unique collaboration in the world of spirits by like minded rum experts, united by a lifetime of dedication to their love of rum. Bloggers, producers, bartenders and judges from across the world, the RumXP group are uniquely knowledgeable and committed to cane spirit and its lifestyle. Through their ego-free association they have significantly contributed to the rum industry's incredible growth and I'm proud to be associated. The RumXP deliberations on their rum awards form an unequaled assessment on the best rums available -- which is why the Miami Rum Awards are held in such regard. Scrupulously conducted, without any bias, their conclusions guide both the uninitiated buyer and more knowledgeable to the best rums available in the world today. If they say its hot, you can be damn sure its the best money can buy."
About the RumXPs: These noted experts on cane spirits are often invited to appraise new rum products and judge spirits at international rum tasting competitions. Their combined experience spans many dozens of countries and hundreds of brands. The RumXPs are authors, lecturers, trainers, historians, journalists, consultants, collectors, proprietors, mixologists and promoters of rum. As a team, they offer uniquely credible and comprehensive evaluations of rum products for consumers and professionals.
For more information about the RumXP International Tasting Competition, visit the group's web site at http://www.rumxp.com.