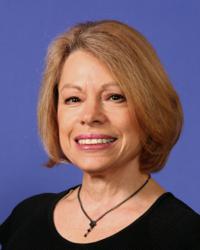 Parents need to put aside their own emotional drama and experience the divorce from a child's perspective so they'll make wiser decisions on behalf of their children."
West Palm Beach, FL (PRWEB) February 27, 2013
Divorce may be tough on parents, but it's always much tougher on their children. One of the most difficult conversations any parent will ever have is telling their kids about an upcoming divorce. Divorce and Parenting Coach Rosalind Sedacca had that conversation with her eleven year old son more than a decade ago. Her unique approach became the basis for her customizable ebook, How Do I Tell the Kids about the Divorce? A Create-a-Storybook Guide to Preparing Your Children – with Love!
While many books address the topic of children and divorce, none provide fill-in-the-blank templates that don't just tell parents what they should say -- it says it for them! Parents are guided in preparing an attractive personal family storybook, in a photo-album or scrapbook-type format, that they present to their children at the time of the tough "divorce talk."
The two templates – for ages 5 to 10 or 10 to 15 – talk about the family's past, present and future. It reminds children they will always be part of their family and that change, while often frightening, is a natural part of life. Using age-appropriate language, the text conveys the six key messages parents need to share – and children need to hear – when facing their parents' divorce.
The guidebook also includes commentary from six professional psychotherapists who provide advice for creating a peaceful divorce and cooperative co-parenting to minimize the emotional and psychological impact on children.
Sedacca and the divorce professionals around the world who support her work believe the guidebook serves two important purposes: First, it serves as a script so parents don't get off-track, forget essential messages or stumble in their communication during the emotionally-draining conversation about the upcoming divorce.
Second, the storybook is filled with family photos attracting kids to the book all about "them." Often they'll read the book again and again in the days, weeks and months that follow to get reminded of the six important messages it provides. Among them: Mom and Dad will always be your Mom and Dad. We will always love you, even after the divorce. The divorce is about change, not about blame.
Sedacca is frequently asked why parents should prepare a storybook, in advance, to help break the news about their divorce. "For the same reason they prepare for vacations, parties and other life events," she explains. "Planning simplifies the process, keeps you on track and helps avoid awkward moments and regrettable mistakes during this challenging conversation. Aren't your children worth that effort?"
She adds, "My continued close relationship with my son has been the ultimate pay-off for any sacrifices I've made. One day my adult son said to me, 'While the divorce was a tough time, you and Dad did a great job in minimizing the trauma and being there for me as I grew up. Thanks!' That's when I knew I had to write this book to remind parents that every parenting decision they make following the divorce will impact their children. They need to put aside their own emotional drama and experience the divorce from a child's perspective so they'll make wiser decisions on behalf of their children."
Sedacca has been receiving enthusiastic endorsements from therapists, mediators, divorce attorneys and other professionals around the world who strongly support her message and recommend her guidebook to their clients.
Because of its fill-in-the-blanks customization, How Do I Tell the Kids about the Divorce? is not a printed book. It's a downloadable ebook available exclusively at http://www.howdoitellthekids.com. It comes with four bonuses including a complimentary 20-minute telephone coaching session with contributing family therapist Amy Sherman, MA, LMHC.
To learn more about How Do I Tell the Kids about the Divorce? visit http://www.howdoitellthekids.com.
About the Child-Centered Divorce Network
Rosalind Sedacca, CCT is a Certified Corporate Trainer and founder of the Child-Centered Divorce Network, a support system for parents who are facing, moving through or transitioning after divorce. She provides a free ebook on Post-Divorce Parenting: Success Strategies for Getting It Right as well as a free weekly ezine, blog, coaching services, courses, programs and other valuable resources for parents at http://www.childcentereddivorce.com. Rosalind can also be reached at: Rosalind@childcentereddivorce.com or 561 742-3537.