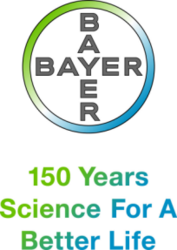 Through our mobile Bee Care Tour, Bayer will foster interaction directly with supporters of bee health across the country to heighten discussion, increase awareness regarding good stewardship practices and encourage the sharing of ideas.
Orlando, Fla. (PRWEB) February 27, 2013
While growers use a variety of innovative tools to produce a healthy and robust harvest, there is one natural tool they must rely on to help produce the world's food supply – the honey bee. More than a quarter of all plants consumed in the U.S. are dependent upon honey bee pollination. To further the understanding of the important role bees play, Bayer is launching its first national Bee Care Tour. The Tour will foster education and collaboration among growers, beekeepers, researchers and others interested in honey bee health.
The mobile Bee Care Tour is launching this week in Orlando, Fla. and will travel to university agriculture schools and farm communities across Corn Belt states over the next three months. Tour stops will include The Ohio State University in Wooster; University of Illinois in Urbana; Iowa State University in Ames; The University of Nebraska in Lincoln; and University of Minnesota in Minneapolis.
"At Bayer, we strongly believe that advancing sustainable solutions for honey bee health requires ongoing collaboration with partners and stakeholders," said Robyn Kneen, Bayer CropScience North America Bee Health Project Manager. "Through our mobile Bee Care Tour, Bayer will foster interaction directly with supporters of bee health across the country to heighten discussion, increase awareness regarding good stewardship practices and encourage the sharing of ideas."
At each location, a specially-wrapped vehicle will bring an interactive exhibit, stewardship workshops and expert presentations on issues impacting bee health to communities that care about the health of bees. Additionally, attendees will have the opportunity to participate in Bayer's Pollinator Pledge, an initiative encouraging stakeholders to make pollinator health and stewardship a priority.
Specifically, the tour will:

Provide information on the vital role honey bees play in sustainable agriculture and our food supply;
Raise awareness of the health challenges impacting honey bee populations;
Foster collaboration among growers, beekeepers and other stakeholders to promote best stewardship practices and bee health.
The Bee Care Tour is part of Bayer's overall Bee Care Program, which brings Bayer's extensive experience and knowledge in pollinator health under one platform. The Bee Care Program also includes a Bee Care Center, expected to be completed in 2013, at the North American Bayer CropScience Headquarters in Research Triangle Park, N.C., which will aid the advancement of honey bee research by providing a state-of-the-art research and meeting facility. Additionally, the program includes Bayer's Bee Ambassador Campaign, a field staff training initiative dedicated to cultivating dialogue and awareness around topics related to honey bee management and health.
"Bayer recognizes the important role of bees in our backyards, our communities, our crop fields and our world," said Kneen. "Through the Bee Care Tour, we hope to help increase the public's awareness of the critical need for pollinators to help maintain the world's food supply."
Bayer is committed to environmental stewardship and sustainable agricultural practices, including the protection of beneficial insects such as honey bees. For additional information and background on other sustainability initiatives please visit http://www.bayercropscience.us/our-commitment/bayer-initiatives. You can also follow and share with us on Twitter @BayerBee Care and Facebook at facebook.com/BayerBeeCareCenter.
###
About Bayer CropScience
Bayer is a global enterprise with core competencies in the fields of health care, nutrition and high-tech materials. Bayer CropScience, a subgroup of Bayer AG with annual sales of EUR 7.255 billion (2011), is one of the world's leading innovative crop science companies in the areas of crop protection, non-agricultural pest control, seeds and traits. The company offers an outstanding range of products and extensive service backup for modern, sustainable agriculture and for non-agricultural applications. Bayer CropScience has a global workforce of 21,000 and is represented in more than 120 countries. This and further news is available at: press.bayercropscience.com.
Contact:
Bayer CropScience Media Hotline, 1-877-879-6162
USA-BCS-2013-0042
Find more information at http://www.bayercropscience.us.
Forward-Looking Statements
This release may contain forward-looking statements based on current assumptions and forecasts made by Bayer Group or subgroup management. Various known and unknown risks, uncertainties and other factors could lead to material differences between the actual future results, financial situation, development or performance of the company and the estimates given here. These factors include those discussed in Bayer's public reports which are available on the Bayer website at http://www.bayer.com. The company assumes no liability whatsoever to update these forward-looking statements or to conform them to future events or developments.