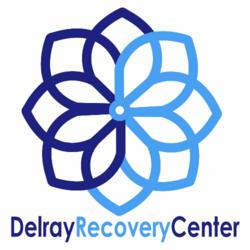 Successful recovery is neither a part-time endeavor nor a one-time event
Delray Beach, FL (PRWEB) February 27, 2013
Delray Recovery Center is expanding its reach far beyond its facility with its new Addiction Recovery Guide. The guide, which is available online at the Delray Recovery Center website, contains useful information on various types of addiction, elements that often motivate those suffering from addiction to enter treatment, and an outline of the addiction treatment process. The guide then pulls all the information together to present the various factors that contribute to a successful and long-lasting recovery.
"Our guide makes it easy for people to understand what occurs in the addiction recovery process," said Dr. Darryl Appleton, Medical Director of the Delray Recovery Center. "It is a helpful tool for those seeking help as well as their loved ones by clearly defining what recovery entails and vital elements which are conducive to the overall process."
The specific recovery process outlined in the guide is Delray's newly implemented five phase step down model. The guide also explains how 12-step programs work and various types of psychological therapies that can help heal a body and mind broken by addiction. It explains that addiction recovery may begin with ridding the body of toxins, but an effective program needs to continue the recovery process by ridding the mind of old habits and self-defeating ways of thinking that can too often lead to relapse.
"Successful recovery is neither a part-time endeavor nor a one-time event," said Delray Recovery Center Clinical Director Cheryl Young. "It's a lifelong process. Our guide helps people realize the full scope of what's behind an effective addiction recovery program and how they can go about obtaining it."
Factors important for a successful recovery also extend to the type of addiction treatment facility chosen as well as the treatment specialists within the facility. The guide points out those recovering from alcohol and drug addiction also benefit greatly from ongoing support from both those inside and outside the facility with a network of family members, friends and recovery fellowships.
"Hopefully our guide can reach many, many people to let them know that a successful recovery is possible," said Delray Primary Therapist Christopher Pasquale. "Their success is largely in their hands based on the choices they make and the recovery program they choose."
Located in Delray Beach, Florida, Delray Recovery Center offers individualized treatment programs for alcohol and drug addiction, eating disorders and co-occurring mental health issues. The center has long been providing a soothing environment while its certified staff design programs that are comfortable, safe and unique to the individual, elements that can ultimately lead to success and a sustained life of recovery.