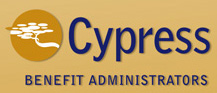 The days of ordering extra, unneeded tests to help supplement the cost of expensive equipment or avoid potential malpractice suits are coming to an end.
Appleton, WI (PRWEB) February 26, 2013
With its Argus Claim Review division, Cypress Benefit Administrators uncovers health claim overcharges that often lead to significant savings opportunities for employers.
While many of these discrepancies relate to being billed the wrong rate or too much for a single service, others are associated with more complex issues like medical necessity. The company is finding evidence of unnecessary treatments and procedures ordered and a growing number of cases show that even the smaller dollar-amount errors can be caught through intensive claim review.
In a recent case study example, the Argus Claim Review division found that a SPECT test was billed for a 66-year-old female in the amount of $3,629.55. The health claim showed that testing was not administered for emergency-related purposes and the diagnoses included chest pain (unspecified), essential hypertension (unspecified) and family history of cardiovascular disease. A review of the patient's claim history did not show substantial previous treatment for any type of heart disease.
After the Argus Claim Review team questioned why the test was performed and all factors were assessed, it was decided that this health claim was a candidate for a retrospective peer independent review.
These types of reviews are something Tom Doney, CEO of Cypress Benefit Administrators, explained are becoming more common to support treatment decisions and carefully examine medical necessity. He said, "The days of ordering extra, unneeded tests to help supplement the cost of expensive equipment or avoid potential malpractice suits are coming to an end."
With the case noted above, a board-certified physician of cardiology received the complete medical records for the patient and then determined that ordering and performing the SPECT test was not medically necessary, according to the plan definition. The reviewer also indicated that while the patient had a borderline coronary risk profile with atypical chest pain and was appropriately considered for noninvasive ischemia work-up, she was also a good candidate for a regular stress test on a treadmill. Guidelines from the American College of Cardiology (ACC) and the American Heart Association (AHA) were referenced to support these findings.
Doney explained, "While they're quite common, it's not just instances of obvious overpricing that we watch for on behalf of our employer clients. Our claim specialists are trained to review charges from a medical necessity perspective and flag anything that seems excessive or out of the ordinary."
Because it was determined that there was no specific reason to perform the SPECT test in this case, the patient's condition qualified her for a procedure that averages approximately $600, but she instead was given – and charged for – one that cost over six times as much at nearly $3,700.
Doney noted that cases like these are what prompt such careful health claim review. "We are committed to containing costs on behalf of our employer clients," he said. "Ensuring medical necessity is just one way our team does that."
Since starting business in 2000, Cypress Benefit Administrators, a privately held company headquartered in Appleton, Wis., has evolved into more than a third party administrator (TPA) by pioneering the way toward cost containment in healthcare as the country's first TPA to bring claims administration, consumer driven health plans and proven cost control measures together into one package. Its customized employee benefit packages combine an appropriate mix of health insurance options that allow for adaptability to the ever-changing healthcare environment and that make sense for employers of 50 to 18,000 throughout the United States. For more information on Cypress Benefit Administrators with offices in Portland and Salem, Ore., Omaha, Neb. and Colorado Springs, Col., visit http://www.cypressbenefit.com.