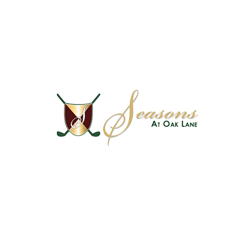 Woodbridge, CT (PRWEB) February 26, 2013
Planning a wedding, even a more modest affair, tends to be costly. Discounts are appreciated by the bride- and groom-to-be during planning, and that's one of the reasons Seasons at Oak Lane is introducing a new wedding package. The Connecticut banquet hall and wedding facility located in Woodbridge, Conn., is now offering 10 percent off any peak wedding.
To take advantage of this deal, couples are required to book their ceremony and reception by May 1, 2013. The event, as well, must be scheduled during 2013 and cannot overlap with the off-season wedding time period. The off-season and peak wedding discounts, additionally, cannot be combined.
Seasons' off-season package, for winter weddings, only applies to ceremonies and receptions scheduled in November, January, February, or March. While the soon-to-be-married couple enjoys Connecticut's beautiful winter scenery on their special day, the package provides a 15-percent discount for all related services.
The premiere location for scheduling a wedding at any time of the year, Seasons at Oak Lane features a newly-renovated banquet facility. For the wedding reception, bridal shower, or rehearsal dinner, this space overlooking The Tradition Golf Club at Oak Lane is the foundation for a memorable event. Three rooms accommodate guest lists of all sizes. With elegant, modern décor, the Glass Room seats 90 people, and the Oak Room, equipped with a fully-stocked, private bar, holds 120. A versatile space quintessential for weddings, the Grand Ballroom provides space for 220 guests.
Beyond the rooms available, Seasons at Oak Lane rounds out the wedding experience with a bridal suite and groom's suite. Located near the largest banquet room, the bridal suite allows the bride to get ready in private, provides ample space for the wedding party, and features hors d'oeuvres and drinks. Seasons at Oak Lane, as well, has Connecticut's only groom's suite.
Aside from preparation and a great view on a couple's special day, food tasting – a must for creating an ideal wedding menu – is another feature Seasons at Oak Lane provides in preparation. With expert chefs creating and preparing dishes to a bride and groom's specifications, Seasons' plated and buffet menus present a multitude of possibilities; tasting each dish ensures all meals complement each other and will please guests. Considering the varying needs of wedding planning, Seasons offers plated, buffet, and brunch menus, as well as drink packages and hors d'oeuvres.
Seasons at Oak Lane's versatile banquet facilities provide the ideal backdrop for a number of events throughout the year. Depending upon the occasion, consider scheduling a holiday event, birthday party, corporate event or seminar, fundraiser, baby shower, christening, bar or bat mitzvah, or graduation party in one of Seasons at Oak Lane's venues.
Press release services and search engine optimization provided by Keyword Performance.