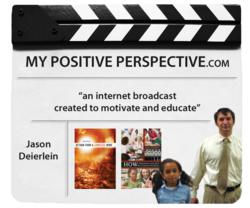 this is about taking care of our pets
Charleston, SC (PRWEB) February 26, 2013
On February 25, 2013, My Positive Perspective aired an episode with published author Gia Giles. One intention of the episode was to mention two new published books by the local, Charleston author. The first book that was mentioned was Hurricane Hound. The book is about a hunting dog that no longer wants to take part in hunting. Because of this, his cruel owner then neglects in his care for him. The dog "Hanz" then runs away and tries to get the attention of another potential owner.
During the My Positive Perspective broadcast, Giles was asked about her book saying, "This children's book is about taking responsibility for your pets. It educates them on what happens to animals when we as people do not take proper care of them." Deierlein added, "It is so important that we teach and educate our children about all kinds of issues. That certainly includes proper care for animals."
Giles's second book, I Want My Kitty Cat TV, is about cats and their tendency to look out windows when they are inside the house. Giles says, "This one cat befriends a hermit crab as they exchange glances at each other." Hermit crabs are common along the beaches of Charleston and the story very much has a Lowcountry flavor. The book takes place in Charleston, South Carolina.
My Positive Perspective is a media outlet believing that improvement in our community will be best achieved by focusing on the good things happening in our world today. Having survived a near fatal car accident when I was a teenager forced me to have a mentality of always concentrating on the brighter sides of things. This was true, and in my book, Return From a Comatose Mind, this belief was put to the test. Appreciation for life was the biggest thing I took away from my brush with death, and it is because of that gives me such a huge desire to be helpful to many. My Positive Perspective is my way of dealing with problems that may be affecting me.