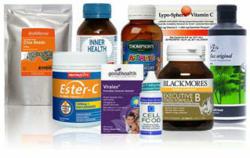 We expect to get a 10 per cent return on the solar power investment, so it's good business from all perspectives.
(PRWEB) February 26, 2013
The team at HealthPost have taken steps to show they don't only care about the health and wellbeing of people, but also the environment. HealthPost is a New Zealand based company leading in online retail of natural health, vitamins and skincare products. Recently the company has seriously considered their corporate responsibility and has undertaken sustainable projects in order to address the ethical challenges of doing business in the 21st century.
HealthPost's most recent environmental initiative has been installing 72 photovoltaic solar panels on their warehouse roof in a move to become 'energy positive' by generating their own electricity.
"There are no batteries needed," HealthPost Director Peter Butler explained. "On a cloudy day we can supplement off the grid and any excess that we generate, in the weekends for instance, gets sold back into the grid."
This will enable HealthPost to generate most of their electricity and it is also a sensible business decision.
Butler states, "We expect to get a 10 per cent return on the solar power investment, so it's good business from all perspectives."
In addition to their solar power initiatives, HealthPost has structured its business on a sound environmental policy and is taking steps to reduce emissions when possible.
"One courier van delivering strategically can actually be more environmentally sound than many individual trips to the shopping centre," Butler explained. "And couriers are now so efficient that if we receive an order before 2pm we can generally have it delivered anywhere in New Zealand the next day."
In addition to these green company practices, the HealthPost staff all participate in an annual staff tree planting day where up to one thousand native trees are planted as a part of the Golden Bay Coast Care initiative.
HealthPost has recently purchased a heavy-duty cardboard shredder. While considerably more expensive than a standard paper shredder, this piece of equipment allows them to shred all of the cardboard received on supplier shipments. The shredded cardboard is then repurposed as a biodegradable packing material used to protect their customer's parcels.
The team at HealthPost believe that the health of an individual often reflects the health of their surrounding environment. As an online retailer generating consumer deliveries, HealthPost factor in waste, electricity, and courier-related fuel usage to their emissions profile and have made effective changes to limit these emissions. The company has switched to using 100% recycled paper and utilises compostable packaging materials wherever possible. HealthPost was founded in 1988 by Linley Butler and remains to this day a Kiwi-owned, family business. HealthPost delivers natural health supplements NZ wide and worldwide and hopes to spread the message of the importance of environmental sustainability to their customers throughout the globe.