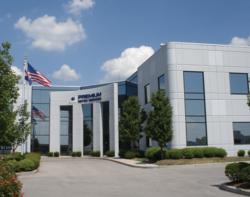 Premium is positioned to serve consumer electronics retailers and manufacturers more effectively than ever
SAINT LOUIS, MO (PRWEB) February 26, 2013
Premium Retail Services (Premium), a St. Louis-based provider of retail merchandising, assisted sales, associate training, and field marketing has added three key executives to its growing team. Mark Adams, Jeff Peterson, and Jim Williams all join Premium as Vice Presidents of Business Development, focused largely on consumer electronics.
Mark Adams brings over 30 years of senior level experience in the wireless telecom and consumer electronics industries to Premium. In ten years in various senior roles at Sprint/Nextel, Adams helped grow revenue to over three billion dollars. Adams' most recent role was managing sales and distribution for OnStar.
Jeff Peterson joins Premium after almost 30 years at Best Buy. Most recently, Peterson was VP of Services and Operations for Home Business Group with Best Buy. During Peterson's tenure with the company, he was twice the recipient of the Chairman's Award, which recognizes outstanding performance and contribution to the organization.
Jim Williams brings over 25 years of retail experience and most recently led the Best Buy Geek Squad business for half of the U.S. Williams also managed the gaming, music, movie, musical instrument and E-reader business at Best Buy. In addition to his considerable Best Buy experience, Williams has overseen new store sets and remodels for companies including Home Depot, Walgreens, Rite-Aid, PetSmart and more.
"Mark, Jim, and Jeff embody the values and experience Premium seeks in retail leaders," said Kevin Travers, President of Premium Retail Services. "Premium is positioned to serve consumer electronics retailers and manufacturers more effectively than ever with Jim and Jeff on board. And Mark's broad leadership experience in telecom and consumer electronics will help us deliver expertise and depth in this growing area."
About Premium Retail Services
Today's consumer has more buying choices than ever. Smart retailers and manufacturers need every edge to compete in today's marketplace. Premium Retail Services is that edge.
Premium acts as an extension of retailers and manufacturers in stores nationwide, ensuring shelves are stocked, product knowledge is being conveyed, and technology is providing answers to common retail challenges. And we've been doing it since 1985.
So no matter the product or category - from vitamins to video games - Premium provides the people, programs and technology to deliver.
Premium Retail Services. Results are in store.
For more information, please visit http://www.premiumretail.com or contact Brian Cameron, Senior Director of Marketing & Communications at bcameron(at)premiumretail(dot)com or 636.534.2571.