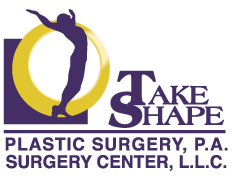 We are poised to be a strong contender in the South Florida plastic surgery market - Russell F. Sassani, M.D
Fort Lauderdale, FL (PRWEB) February 26, 2013
When looking to have a plastic surgery procedure such as Breast Augmentation Fort Lauderdale, many people may not know exactly how to measure the quality of a plastic surgeon. Many plastic surgeons have before and after pictures on their websites or in their offices displaying their work. However, before and after pictures are not the only thing one should look at when choosing a plastic surgeon. There are several other factors one should look at. One of the most important of these is whether the surgeon is certified by an accredited organization. For example, a surgeon should be certified with The American Board of Plastic Surgery. This is a respected board organized in 1937 to establish requirements for the qualifications of applicants who request a certificate of their ability in the field of Plastic Surgery. Certification implies a special combination of basic knowledge, surgical judgment, technical expertise, ethics and interpersonal skills in order to achieve satisfactory patient relationships and problem resolution. It is an extremely specialized field and in general, it is not a good idea to have a plastic surgery procedure done by someone who doesn't focus solely on plastic surgery.
Once candidates for the American Board of Plastic Surgery have met the requirements for acceptability and passed the required examinations, the Board will issue certificates attesting to their qualifications in plastic surgery. A Board certified surgeon should have special knowledge and skill in the design and surgery of grafts, flaps, free tissue transfer and replantation. Also required is competence in the management of complex wounds, the use of implantable materials, and in tumor surgery.
When looking for a board certified plastic surgeon Fort Lauderdale residents should also see if their chosen plastic surgeon is a member of the American Society of Plastic Surgeons (ASPS). The mission of the ASPS is to advance quality care to plastic surgery patients by encouraging high standards of training, ethics, physician practice and research in plastic surgery. It also advocates for patient safety and plastic surgery education. Its members are at the forefront of technological advancements in the field of plastic surgery and it is a very important criterion when looking for a plastic surgeon. When making the decision to get a major surgery like breast augmentation Fort Lauderdale residents can go to http://www.plasticsurgery.org to see a list of Board certified plastic surgeons.
Take Shape Plastic Surgery in Fort Lauderdale offers a wide array of cosmetic surgery including facial aesthetic surgery, body contouring, and breast aesthetic surgery. The clinic is also renowned for the reconstructive surgical work that is offered. Also on premises is Take Shape Surgery Center, L.L.C., a Medicare-certified, state-licensed and nationally-accredited, ambulatory surgical center. This facilitates a more personalized, convenient and comfortable experience for patients.
Patients can be assured that the plastic surgeons at Take Shape Plastic Surgery in Fort Lauderdale possess the skills, training, and aesthetic eye to ensure that the patient's desired cosmetic result becomes a reality and that reconstruction patients achieve the best possible outcome. For more information please call Take Shape Plastic Surgery P.A. at 954-585-3800 or visit on the web at http://www.takeshape.info or Facebook. Take Shape Plastic Surgery P.A. is located at 4161 N.W. 5th Street, Suite 100, Plantation, Florida 33317.