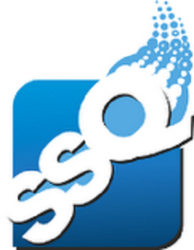 Hartford, CT (PRWEB) February 27, 2013
StructuredSettlement-Quotes.com, the foremost provider in the structured settlement arena, has today marked a considerable milestone by serving their 16,000th customer. This momentous milestone highlights just how far the company has come, and how much their influence has altered the industry.
StructuredSettlement-Quotes.com debuted in 2007, making waves in an industry where change was slow or even nonexistent. Predatory lenders, tightening legal regulations because of predation and immense difficulty selling structured settlements marked the industry back then. StructuredSettlement-Quotes.com was designed to make a difference, to change an industry slowly stagnating, and that is exactly what they did.
SSQ singlehandedly introduced competition to the structured settlement sales industry and with that competition came significant rate reductions that offered serious relief for those who needed it most – the very people selling their settlements. With StructuredSettlement-Quotes.com, individuals looking to sell a structured settlement (whether it's lottery winnings, an annuity or something else) can make lenders compete against other lenders for their business. That results in the best possible deal for the seller, as well as a much faster process than what they would have had to suffer through previously.
In the short time since the company's inception, StructuredSettlement-Quotes.com has evolved to become the largest marketplace for buying and selling structured settlements of all kinds in the entire industry. There is no larger market, and no better way to ensure that sellers receive the highest possible amount of money for their settlement or annuity.
The process is exceptionally simple and streamlined – a seller only needs to supply a few key pieces of information and they can begin receive quotes from buyers in mere minutes. This is in stark contrast to the way things once were, and the way some structured settlement companies still do business. With the number of advantages and innovations to their credit, it comes as no surprise that SSQ has served so many customers.
To learn more about StructuredSettlement-Quotes.com or signup to begin receiving quotes from buyers, visit https://www.StructuredSettlement-Quotes.com.
About StructuredSettlement-Quotes.com: Built on customer service and the principle of putting client interests first, StructuredSettlement-Quotes.com has built a reputation for innovation, quality and honesty since its inception in 2007. The company specializes in providing clients with the means to sell annuity payments, lottery winnings, structured settlements and more.