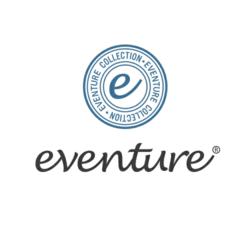 Gannon Giguiere, CEO of Eventure, continued with: "By securing an advanced and scalable social platform, we are able to bring our service to market in a more timely manner."
Costa Mesa, CA (PRWEB) February 26, 2013
Live Event Media, Inc., operating Eventure (OTC Markets: LEVT), an emerging leader in social calendaring, announced today that it recently completed an asset acquisition, consisting principally of a socially focused calendaring application enabling the Company to rapidly enter into the dynamically growing social media category.
Gannon Giguiere and Alan Johnson, Founders of Eventure, stated: "We are surpassing our internal development timelines, as well as overall corporate milestones thus we are quite pleased with the progress being made by the team."
About Live Event Media Inc., operating Eventure.
In any given day, there are hundreds of millions of events that people attend, where billions of photos and videos are taken, with almost all of these memories not being effectively organized in any meaningful manner. As a result, the Eventure Team set out to develop a very easy to use utility with the most basic goal of eliminating the pain of a disorganized calendar and camera roll.
At Eventure, you'll find a simple, yet elegant web-to-mobile application where individuals can easily create, capture and organize life's memories. From the most basic lunch amongst friends, to the most elaborate star-studded gala, Eventure allows everyone to chip-in during the planning of an event, easily check-in when you arrive at the event, capture and stream pics/vids during the event, then scrapboard the collage of activity when all is said and done.
Whether planning, inviting, attending, capturing and/or scrapbooking, Eventure truly redefines how one organizes life's most memorable moments. For the first time ever, there is now a Social Calendar to use.
Contact Information:
Eventure Media Relations
Email: media.relations (at) eventure (dot) com
Phone: (855) 986-5669
Fax: (949) 209-1920
Safe Harbor Statement
Any statements contained in this press release that do not describe historical facts may constitute forward-looking statements as that term is defined in the Private Securities Litigation Reform Act of 1995. Any forward-looking statements contained herein are based on current expectations, but are subject to a number of risks and uncertainties. The factors that could cause actual future results to differ materially from current expectations include, but are not limited to, risks and uncertainties relating to the availability of additional funding; and the Company's business, product development, marketing and distribution plans and strategies. These and other factors are identified and described in more detail in the Company's filings with the SEC, including, the Company's current reports on Form 8-K. The Company does not undertake to update these forward-looking statements.