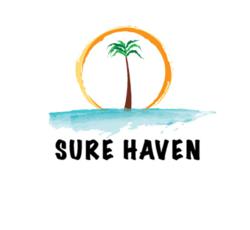 Sure Haven and Rock Solid Recovery have a strong and quality recovery program with a sterling reputation. I am thrilled to be part of the efforts to expand their programs, which centers on a gender specific approach to recovery treatment. -- A. Stratton
Costa Mesa, CA (PRWEB) February 26, 2013
Sure Haven Addiction Treatment Center and its affiliate, Rock Solid Recovery, recently announced the selection of Adrienne Stratton as the facilities' new marketing outreach director. In this role, Ms. Stratton is responsible for spearheading efforts to develop and maintain resources for new and existing business of both facilities. She will also be responsible for driving the referral base for all of Sure Haven's Programs, and deliver a continuous branding effort.
Ms. Stratton will also be involved in researching new pools of business as well as expanding and maintaining professional relationships within the recovery community and beyond. She will also lead the development of local professional networking events, such as lecture series and seminars, as well as representing Sure Haven and Rock Solid Recovery Treatment centers at local and national conferences.
Ms. Stratton has worked in the professional field of addiction treatment for over 25 years. She has been involved in counseling, facilitating workshops, and admissions. She has also acted as executive director of a residential treatment center in California as well as successfully running her own marketing firm, which represented some of the finest treatment programs in California and across the nation.
"I am very proud to join the team at Sure Haven & Rock Solid Recovery and focus on further developing the outreach efforts of the organization," says Stratton. "Sure Haven and Rock Solid Recovery have a strong and quality recovery program with a sterling reputation. I am thrilled to be part of the efforts to build and expand their program, which centers on a gender specific approach to recovery treatment."
Sure Haven Treatment Center provides services and treatments for addiction and chemical dependencies, eating and behavioral disorders, as well as trauma, and post-traumatic stress disorders.
About Sure Haven Addiction Treatment Center
Sure Haven, Orange County's Addiction Treatment Center, is committed to providing a gender-specific, supportive, safe, and structured treatment environment where young women can embrace life-long sobriety, repair physical, emotional and social damage caused by substance-related and behavioral addictions.
Our goal is to help our clients build the life skills and self-esteem that they have lost through destructive, self-limiting behavior, and addiction. Through our addiction treatment programs, every young woman in our care can re-establish control of her life and achieve success in the new beginning that awaits her.
Sure Haven's affiliate, Rock Solid Recovery, is a licensed residential treatment program, also located in Orange County, California. It provides recovery treatment programs exclusively for men who need help with drug and alcohol dependencies, as well as other behavioral disorders.