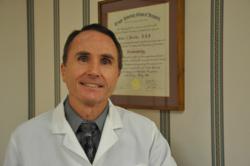 San Clemente, CA (PRWEB) February 25, 2013
Allen J. Schultz, D.D.S., is expanding his bone graft services by utilizing a new thermoplastic bone. This will help meet the needs of patients in South Orange County, CA who lack the jawbone support needed for dental implants. Teeth stimulate the jawbone to go through a natural regeneration process. If a tooth is missing, the jawbone in the area is not being stimulated. Over time, the bone in that area will lose mass and deteriorate. Implants need a certain amount of bone mass or volume in the selected area in order to properly attach to the jaw.
A bone graft can augment the jawbone or replace bone that is missing. The grafting procedure may use bone tissue from the patient or from a tissue bank, depending on the needs of the patient. A graft from the patient requires a second surgical site and is known as an autograft. Human bone from a tissue bank is an allograft and is used to provide bone tissue and eliminate the need for an additional surgical site. Xenografts are also from a tissue bank, but they come from a source that is not human. Dr. Schultz uses thermoplastic allografts that can keep a specific shape and are pre-tested to grow bone in vitro. This is not the case with the majority of available allografts and xenografts.
The procedure usually begins by numbing the surgical site with local anesthesia. The gums are reflected so that the boney deficiency can be visualized, cleaned and the bone graft installed. Sometimes little screws made of titanium are used to fixate the graft, maintain shape or immobilize regenerative materials. Sutures are used to close the gums and the site is allowed to heal. After about six to nine months, the integration of the graft is usually complete and dental implants are installed after the site is scanned cross-sectionally (i.e., Cone Beam CT scan).
Dental implants are also made of titanium and can stimulate regeneration of the jawbone while integrating into the jaw. The crown is attached to the implant via an abutment and is designed to look like a natural tooth. Additional information on the process is available at http://www.sanclementeperiodontist.com.
Dr. Allen J. Schultz is a periodontist offering patients personalized dental care for Southern Orange County, CA for over 25 years. He received his specialty certificate in periodontics from Temple University in Philadelphia, PA. He is a member of many periodontal and dental organizations and has written original articles for publications. Dr. Schultz is part of one percent of dental professionals providing the most recent FDA cleared laser procedure for gum disease and periodontal treatment (i.e. Lanap). To learn more about Allen J. Schultz, DDS and his dental services visit his website at http://www.sanclementeperiodontist.com.