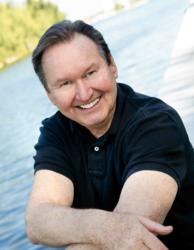 When we have nothing - God has us right where he wants us. And that is good!
Denver, CO (PRWEB) February 26, 2013
Coast Publishing, Inc. of Castle Rock, Colorado has signed Tom Fay as an author for a Bible study series on "faith." The arrangement is that Tom Fay will write one book on faith, followed by a student study guide and an instructor's guide. The name of the first book will be Saving Your Faith, Your Home and Your House: A Guide to Having Faith in Turbulent Times.
Tom Fay has a unique perspective in writing about faith. He served as Pastor of the Fletcher Hills Bible Church and later became the founder of the Southern California Bible College, which has since merged and is now called Southern California Seminary. During his tenure both the church and the college experience rapid growth. But after going back to college to advance his biblical education he transitioned into the business world and was an entrepreneur for thirty years. During that time he made and lost "fortunes" a few times. So he has experienced the highs and the lows of both the spiritual and the worldly. Throughout it all he maintained his faith and it even grew.
Coast Publishing says that Mr. Fay writes in a captivating way because it is extremely personal, yet truly miraculous. Not only will the reader be encouraged in their own faith, but will be prompted to live beyond the normal everyday life most people experience. Mr. Fay also goes on to explain how losing ones house to foreclosure may in fact be the "greatest of times." But he also has a chapter titled, "Money Does Grow on Trees."
Coast Publishing plans to publish the first book in March of this year with the student guide following in mid-year. The book will be in both paper and eBook format.
Coast Publishing can be reached at 303-220-7080. The email address is info@coastpublishing.com. The website can be found at http://www.coastpublishing.com. Mr. Fay's Author Facebook page additional pictures and information. Also check out Mr. Fay's website called The Faith Wiki.