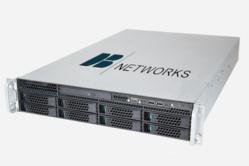 DB Networks will be providing database threat intelligence to the financial sector, based on the real-time SQL injection and database denial of service attack information we are gathering
San Diego, CA (PRWEB) February 26, 2013
DB Networks, an innovator of database security equipment, is very pleased to announce we have been confirmed as an Affiliate Member of the Financial Services Information Sharing and Analysis Center (FS-ISAC).
FS-ISAC, in collaboration with the U.S. Department of Treasury and the Financial Services Sector Coordinating Council (FSSCC), serves to enhance the ability of the financial services sector to prepare for and respond to cyber and physical threats, vulnerabilities and incidents, and acts as the primary communications channel for the sector.
"Our relationship with FS-ISAC is extremely important to DB Networks," said Brett Helm, Chairman and CEO of DB Networks. "It will enable us to improve our database security platform using the valuable threat intelligence FS-ISAC provides. In addition, we will be able to provide database threat intelligence back to the financial sector, based on the real-time SQL injection and database denial of service attack information we are gathering. We view our membership in the FS-ISAC as an important step we can take to help protect the critical infrastructure of the United States.".
The FS-ISAC is the only industry forum for collaboration on critical security threats facing the financial services sector. FS-ISAC disseminates timely notifications and authoritative information specifically designed to assist the financial service sector protect critical systems and assets from physical and cyber security threats.
About DB Networks
DB Networks is innovating behavioral analysis based database security equipment for organizations who need to protect their data from advanced attacks. DB Networks ADF-4200 Adaptive Database Firewall is an effective countermeasure against SQL Injection and database Denial of Service attacks. Unlike traditional database security solutions, which require extensive user customization, as well as time-consuming white list/black list maintenance, DB Networks Adaptive Database Firewall automatically learns each applications proper SQL transaction behavior. Any SQL transaction which subsequently deviates from the model immediately raises an alarm as an attack. DB Networks is a privately held company headquartered in San Diego, California. For additional information, please visit us at dbnetworks.com.
For a demonstration of DB Networks ADF-4200 Adaptive Database Firewall and the opportunity to meet with members of our team, we invite you to visit us at RSA, Moscone Center, San Francisco, Feb 25 - Mar 1, booth # 3220.
About FS-ISAC
The Financial Services Information Sharing and Analysis Center was formed in 1999 and is a non-profit, private financial sector initiative. It was designed and developed and is owned by financial institutions. Its primary function is to share timely, relevant and actionable information of physical and cyber security threat and incident information to enhance the ability of the financial services sector to prepare for, respond to, and mitigate the risk associated with these threats. http://www.fsisac.com