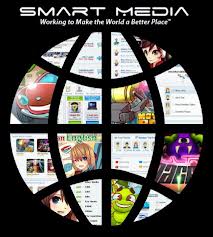 By default, if you use DuckDuckGo we're not storing or sharing your personal information when you conduct a search. That's the kind of easy message that we try to stick to.
Founder Gabriel Weinberg
Henderson, Nevada (PRWEB) February 25, 2013
Smart Media Technologies Home Page Pays is the ultimate portal for anyone using the Internet putting everything within a mouse click to simplify and magnify the users online experience.
SMT believes that "search" is a major component for successful use of the Internet. While many search engines work basically the same way there are some that specialize and are a better choice over others for performing certain tasks. This is why SMT offers 11 different search engines. If a user were to install the plug-in for each of these search engines on their browser they would take up over half the users viewing area and none of them can be minimized so they are always there. This would drastically hinder the users online experience.
Home Page Pays takes up a very minimal amount of space at the bottom of the users screen and can be made completely invisible with just one mouse click giving them the fullest screen available. One more click and the Dynamic bar returns giving them access to all the great features whenever they need them.
DuckDuckGo was launched on September 25, 2008 and was founded by Gabriel Weinberg. It claims to be focused on user privacy and does not collect or store information on its user which in itself is a good thing but this also protects users from the problem of the "filter bubble" allowing every user to get the exact same results rather than entrap them in an artificial intelligence bubble that keeps users from actually seeing everything available which can be a problem on search engines that do track their users. For users who don't want their search custom fitted by artificial intelligent bots DuckDuckGo is a good option.
Home Page Pays' search features makes it easy for people to search for specific types of information with search engines designed for specific kinds of search rather than having to dig through all the information online which one finds using a standard search engine. There is even one for people looking to watch free movies and TV shows online.
3 of the search tools are unique to HPP and they keep track of the latest programs from Google. If Google shuts down a service and creates another one as it has been known to do in the past, the system replaces the older service with the new one. If another company comes along that does a better job of performing the same kind of service, HPP will automatically update to it keeping users up-to-date on the latest technology with no additional effort.
About Smart Media Technologies
Smart Media Technologies is a world-class technology company that has developed proprietary technology called "Home Page Pays" (HPP) which is set to revolutionize the Internet world. HPP works on any computer or browser and no technical experience is required. This platform offers the user dynamic free services and products combined with the very best digital branding and advertising services that are available online.
Users have access to the HPP Social Community which includes the latest Communication features, Social and Educational Games, Educational Video Libraries, Prizes, Giveaways, a Top Sites window to the Internet that puts the very best of the Internet at the users fingertips and the world's only Reward Points System where users earn points for simply using the Internet that they can redeem in the HPP online rewards store."
CEO David Martin says; "Through creativity and our amazing technical team, we can do almost anything that we can dream. Our goal is to offer the most valuable free member system ever created."
To learn more about Smart Media Technologies visit their website at: http://smartmediacommunications.com
To learn more about the Home Page Pays Dynamic Bar go to: http://smartmediaplay.com