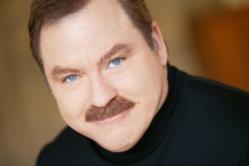 Modesto, CA (PRWEB) February 28, 2013
Internationally renowned #1 New York Times bestselling author of "Talking to Heaven," "Reaching to Heaven" and his most recent book, "Growing Up In Heaven," James Van Praagh is considered a pioneer of the mediumship movement, and has been recognized by his fans as one of the most accurate psychic mediums working today.
He will be appearing at the Gallo Center for the Arts at 2:00 pm on Sunday, March 24, in a program entitled "An Afternoon of Spirit with James Van Praagh. "
Tickets for the event range in price from $19 to $69, and may be purchased online at GalloArts.org, by phone at (209) 338-2100, or at the Gallo Center ticket office, 1000 I Street in downtown Modesto. Organized groups of 15 people or more receive a 15% discount on ticket prices. Group sales information is available by calling (209) 338-5032.
A guest on many national radio and television talk shows, including "Oprah," "Larry King Live," "Dr. Phil," and "The View," Van Praagh hosted his own nationally syndicated show, "Beyond." He also has been a successful producer for CBS Television, creating a mini-series "Living with the Dead" based on his life and "The Dead Will Tell" starring Eva Longoria. He recently was the creator and producer of the long-running series "The Ghost Whisperer" starring Jennifer Love Hewitt.
The Gallo Center's 2012-2013 Premier Partner is Boyett Petroleum.