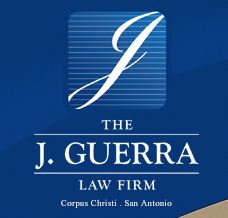 San Antonio, Texas (PRWEB) February 25, 2013
With the help of The J. Guerra Law Firm, the family of a teenage boy who drowned in an apartment pool was awarded substantial damages for their loss. The Texas law firm provides aggressive litigation services for individuals who have suffered from swimming pool and drowning accidents caused by the negligence of others.
The 16-year-old boy suffered from a fatal drowning accident in the apartment swimming pool on June 7, 2010. His family, which was represented by The J. Guerra Law Firm, filed a lawsuit alleging the apartment's management company acted negligently by failing to keep the pool in a safe condition, and alleging that the teenager's death was a caused by this negligence. The case (Case No. DC-10-14503) was tried in Dallas, in the 160th Judicial District Court in Dallas County by Presiding Judge Jim Jordan. The jury deliberated for a day and a half and rendered its verdict on Feb. 20, 2013—it awarded the victim's family $982,000 in damages for the wrongful death.
"The verdict sends a message to all landlords across Dallas and Texas that apartment pools must be maintained up to codes and be safe for children," Attorney Jesse Guerra, the law firm's founder and lead litigation counsel, said of the case's outcome.
The J. Guerra Law Firm focuses on swimming pool litigation and aquatic safety throughout the state of Texas and nationwide. Attorney Guerra is a well-respected attorney who has gained recognition for his widespread advocacy on swimming pool safety issues. He serves as Legal Counsel for the National Drowning Prevention Association, and he is continually at the forefront of pool-related health codes and laws. His peers have even nicknamed him "Texas Safety Lawyer." Mr. Guerra is licensed to practice in various types of courts, including both state and federal courts in Texas. Furthermore, he has been successful in obtaining formal permission, on a case-by-case basis, to practice law in other courts throughout the United States. This has been an important step for the attorney in litigating cases in other parts of the country. Attorney Guerra works with an associate attorney and a team of legal support staff.
There are many different types of drowning accident cases The J. Guerra Law Firm is equipped to handle, whether they occur in hotel pools, at summer camps or at the beach. Anyone who wants to learn more about The J. Guerra Law Firm and its legal team can visit http://www.swimmingpoolaccidentlawyer.com.