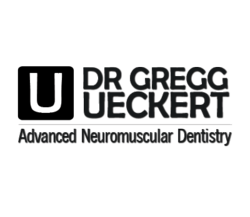 "Many times patients have great discomfort, and seek out numerous opinions....Hopefully, they can see the videos, read the case studies, and realize there are treatments available that can solve their troubles."
Austin, Texas (PRWEB) February 26, 2013
(PRWEB) February 26, 2013 — Dr. Gregg Ueckert, DDS, recognized as a pioneer of advanced dental techniques worldwide and among the elites in Austin dentistry, is pleased to announce the launch of his new dental website. This website will act as a powerful resource for both clients and internet users, offering up to date knowledge and information on a wide range of dental related topics.
"It was important to me to ensure accurate dental information is available to anyone seeking it out" said Dr. Ueckert. "With the wide variance in dental information found on the internet today, many patients are left to discern true from false. This is not only an inconvenience, but a major road block to the overall dental health of our society."
The factual problems with many websites lead to widespread misconceptions about the role of a dentist, specific dental services, and what patients can do to take an active role in their own oral health. This can impede the actions of those in need of help, as well as make the dentist's job much more difficult once treatment is sought.
Dr. Ueckert's development team spent over 6 months researching, organizing and analyzing website content. Each page of information was carefully examined by Dr. Ueckert and his dental staff to make certain of its thoroughness and factuality. Topics were divided into two main categories: general dentistry and advanced dentistry.
General dentistry information focuses on the diagnosis, treatment and prevention of diseases of the mouth. These topics range from basic oral health and dental hygiene tips to cosmetic treatment options.
Dental prosthetics, like dentures and bridges, are discussed in this section, which is of help to those individuals who are edentulous. Additionally, information on cosmetic procedures such as porcelain veneers, dental bonding and teeth whitening treatments will be of assistance for those looking to improve the aesthetic of their smile.
According to Dr. Ueckert, "We want to help our community properly care for their teeth and gums. And, if dental problems do develop, they should know that solutions exists, which are many times much less scary than portrayed on the Internet."
The second section was established to address advanced dental topics. These dental treatments and services are not needed by the typical dental patient, but can be a great resource for those with more specific demands. This area contains information concerning sports dentistry, sedation dentistry and neuromuscular dentistry among others.
Since the facts about these advanced areas of dentistry are not well known, Dr. Ueckert compiled patient case studies to help explain these dental solutions. Satisfied patients of Dr. Ueckert provided consent, allowing the facts of their treatment to be published in an effort to help educate others. Case studies include documentation of the treatment process, patient images and video testimonials.
"Many times patients have great discomfort, and seek out numerous opinions when attempting to find the resolution to their issues" says Dr. Ueckert. "Hopefully, they can see the videos, read the case studies, and realize there are treatments available that can solve their troubles."
Dr. Ueckert's highly anticipated website represents among the most complete Internet resources for those in need of an Austin dentist. "The site is here not just for those in Austin, Texas, but anyone who is seeking dental knowledge, and I'm happy to have been responsible for such a valuable contribution."
About Us
Dr. Gregg Ueckert is a fifth generation Texan and grew up in the Houston area where he attended high school and excelled in the study of arts and sciences. Gregg attended The University of Texas and gravitated toward the health care curriculum. He decided to continue on this path to become a dentist in Austin, Texas. In 1994, Gregg graduated from the University of Texas Health Science Center in San Antonio, as a Doctor of Dental Surgery (DDS).