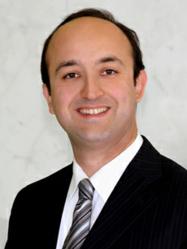 SuperDoctors® is an important designation in the medical world.
Beverly Hills, CA (PRWEB) February 26, 2013
Mark Davidson, M.D., a Beverly Hills gastroenterologist and internist, has been nominated as one of Southern California's SuperDoctors®. This designation represents an honor made all the more meaningful as it signifies the reputation among and opinions of other highly qualified surgeons, doctors, and medical professionals.
To be nominated to SuperDoctors® is an honor very few receive. This year Dr. Davidson may join the list of colleagues who are recognized as a leader within their field – an honor that comes based on commendations by his work in the medical and surgical community.
"SuperDoctors® is an important designation in the medical world," Dr. Davidson said. "This year's nomination solidifies that I am contributing to my patients and medical colleagues in a meaningful way."
The selection process for SuperDoctors® is rigorous and multi-stepped. The goal is to identify physicians who have attained a high degree of peer recognition and professional achievement. The research staff selects candidates based on what is deemed "Star Search Credentials" and includes years of experience, hospital appointments, fellowships, professional activities, leadership positions, board certifications, publications/lectures, honors and awards as well as other outstanding achievements.
For the two years in a row, Dr. Davidson has been nominated for this honor based on his credentials, honors and professional achievements.
As a fellowship trained and double board-certified gastroenterologist and internist, Dr. Mark Davidson specializes in colon screening, esophageal and gastric cancers, clinical medicine and endoscopic procedures. Additionally, he is an Attending Physician at Cedars Sinai Medical Center and other local hospitals in Los Angeles. He has a private GI practice located in Beverly Hills, California.
Mark Davidson, M.D. received his medical degree from David Geffen School of Medicine at the University of California, Los Angeles (UCLA). Dr. Davidson completed a three-year residency program in internal medicine at the UCLA-affiliated Veterans Affairs Medical Center in Los Angeles and finished a three-year fellowship program in Gastroenterology with emphasis on liver disorders at the UCLA-affiliated Kaiser Permanente Medical Center in Los Angeles. He also performs outpatient surgical procedures at La Peer Health Systems.
La Peer Health Systems is an outpatient surgery center in Beverly Hills, founded by doctors and focused on providing excellent patient care alongside the most cutting-edge medical treatments available. With 40 world-renowned physicians in 13 specialties, we offer comprehensive medical treatment that takes patients from consultation to diagnosis, treatment, surgery, and ultimately aftercare. Our 13 medical departments include orthopedics & sports medicine, gastroenterology, head & neck surgery, colorectal & general surgery, podiatry, ophthalmology, pain management, plastics & reconstructive surgery, gynecology, spine surgery, interventional cardiology, bariatric surgery, and anesthesiology. Unlike large hospitals, La Peer's unique structure offers extremely personal care in a safe and controlled environment.
More information about La Peer Health Systems can be found at http://www.LaPeerHealth.com