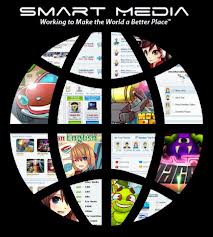 Financial ruin from medical bills is almost exclusively an American disease. ~Roul Turley
Shamrocks Lakes, IN (PRWEB) February 26, 2013
Global Education Movement reveals how combining the Smart Phone with Smart Media Technologies' Home Page Pays could make medical treatment more effective, less expensive and far more convenient than ever before. Thanks to the Smart Phone doctors now have the ability to diagnose and treat patients anywhere in the world from the patient homes.
According to Dr. Eric J. Topol on an NBC news interview things like Echocardiogram, Electrocardiogram, Ultrasounds, blood, saliva, urine and sweat tests, for example, can all be done remotely by simply connecting very inexpensive devices to a Smart Phone. In the case of the of the Electrocardiogram, the cost for the device was $199 while the average cost of an EKG in the US is $1,500.
In the video Dr. Topol says because he did the EKG with the Smart Phone the patient saved $100 for a technicians fee. While Dr Topal is very enthusiastic about the convenience and reduced cost of treating his patients with this new technologies G.E.M. sees an even bigger picture. Since the device is not disposable it means it can be used by many patients but even if the patient needs to pay for the device themselves it is still a savings of $1,300. Even factoring in the cost of the smart phone still offers a tremendous discount and patients don't need a new smart phone for every test just a different device.
Cohen, co-director of HLS's Petrie-Flom Center for Health Law Policy, Biotechnology, and Bioethics, said that globalization and advances in technology have transformed health care in the past decade, making procedures such as remote diagnoses and telesurgery — in which a surgeon can operate on a distant patient by using a robotically controlled arm — a more common practice. As part of that trend, cheaper travel has led to increasing numbers of people crossing the globe for medical care.
While medical tourism is nothing new the addition of Home Page Pays and these new smart phone technologies can really increase things rapidly. Up until now doctors were forced to use outside agencies to bring them new patients and that is because no true global marketplace existed online. Before HPP if a business wanted to market itself worldwide it needed to spend the money to advertise itself worldwide. This is a very costly and never ending venture and even then it is still more miss than hit.
Home Page Pays is a powerful new global marketplace made up of a network of networks. While anyone using HPP sees a seamless system that is hardly distinguishable from any other HPP account, it is actually made up of a privately owned branded system. A user can easily meet up and connect with anyone on the HPP network but it is actually running on a private network.
Businesses can instantly advertise to people worldwide by buying advertising on Home Page Pays and while it is far less expensive than say Facebook or Google most people are not looking to find their doctors through a text ad or banner. This is where these networks come in. Every Branded Home Page Pays system has 2 private directories available where the system owner can place videos or websites. They also have the ability to offer other options throughout the system.
A doctor can simply join HPP as a free user and search for owners who have large networks and set up an agreement to have their website listed in that person's directory. Since the network owner has no real expenses for running their network it means that they can offer these listings at more reasonable rates.
A network owner with 1 million users could easily charge $100 a month for each listing which would be a huge bargain for any advertiser but still make a fortune because they can list an unlimited amount of them.
HPP system owners are in the business of building huge networks because even though their users don't pay any money to use the system they and the system owner earns when they do. These doctors also have the option of purchasing their own branded system and giving it away to patients, family and friends which would give them control of all 8 branded areas, however, this unique situation allows them to focus on what they do best.
G.E.M. believes it is only a matter of time before businesses start popping up who broker relationships with HPP owners and advertisers making this processes much simpler for everyone.
About Smart Media Technologies
Smart Media Technologies is a world-class technology company that has developed proprietary technology called "Home Page Pays" (HPP) which is set to revolutionize the Internet world. HPP works on any computer or browser and no technical experience is required. This platform offers the user dynamic free services and products combined with the very best digital branding and advertising services that are available online.
Users have access to the HPP Social Community which includes the latest Communication features, Social and Educational Games, Educational Video Libraries, Prizes, Giveaways, a Top Sites window to the Internet that puts the very best of the Internet at the users fingertips and the world's only Reward Points System where users earn points for simply using the Internet that they can redeem in the HPP online rewards store."
CEO David Martin says; "Through creativity and our amazing technical team, we can do almost anything that we can dream. Our goal is to offer the most valuable free member system ever created."
To learn more about Smart Media Technologies visit their website at: http://smartmediacommunications.com
To learn more about the Home Page Pays Dynamic Bar go to: http://smartmediaplay.com